Website design Nottingham, web programming and development company. Gooii website design Nottingham, web design company, Nottingham, Nottinghamshire, Derby, Derbyshire, Leicester, Leicestershire, London, East of England, North of England, South of England, West Country, Wales Scottland, Ireland, UK. We produce, websites, cd-roms, corporate id, logos, design, programming, digital, print, digital, iPhone, app, app design, iPad, mobile, Android, android app design, iOS, Flash, content managements systems, apple, microsoft, charity, education, corporate, VR, Virtual Reality, VR apps, Virtual Reality apps, VR video, virtual reality video

Our work
'CRS RecApp' iPhone App
1st November 2013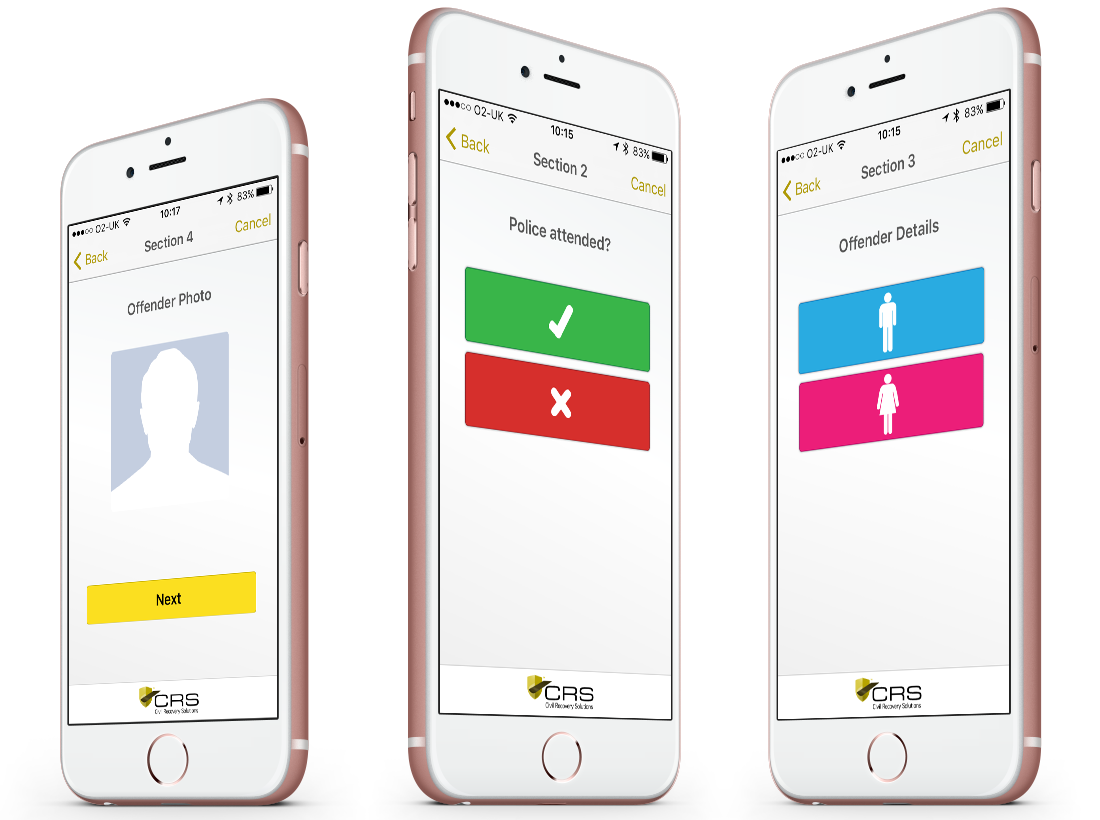 The only app of its kind available for this sector, the 'CRS RecApp' provides an intuitive interface for the submission and processing of civil recovery and litigation claims. Used by security guards working in the UK's top stores, the app allows operatives to submit reports to CRS' servers in seconds – a process that previously could have taken hours. Operatives can then get straight back out into the field, without the need to return to the office to submit a case.
Features include: A streamlined design – making submissions quick and easy, an in-app database that syncs with CRS servers, content updates based on the user's credentials, UK postcode look-up, in-app camera and an offline mode that stores completed forms until a network connection becomes available. The iPhone app also features a beautiful iOS 7 UI, providing full compatibility with Apple's latest operating system as well as with iOS 5 & 6.
To download the app please visit the Apple App Store.
(Please note: Login is only available to CRS associates, please contact us for a full demonstration).