Website design Nottingham, web programming and development company. Gooii website design Nottingham, web design company, Nottingham, Nottinghamshire, Derby, Derbyshire, Leicester, Leicestershire, London, East of England, North of England, South of England, West Country, Wales Scottland, Ireland, UK. We produce, websites, cd-roms, corporate id, logos, design, programming, digital, print, digital, iPhone, app, app design, iPad, mobile, Android, android app design, iOS, Flash, content managements systems, apple, microsoft, charity, education, corporate, VR, Virtual Reality, VR apps, Virtual Reality apps, VR video, virtual reality video
Our work
All, App, Web, Education, Org and Gov
APP
Flash Stories Converted to iPad Friendly HTML5
20th March 2013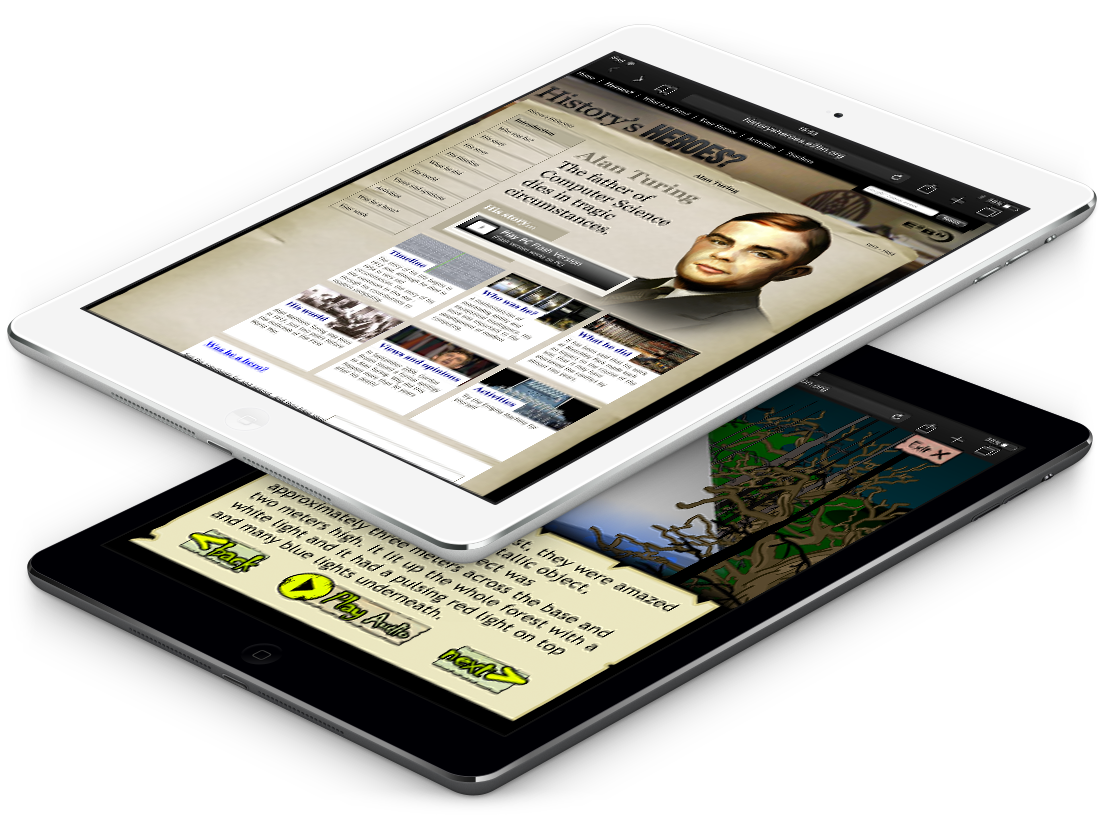 Having been nominated for three BETT Awards, Myths and Legends is one of the leading storytelling websites in the world. For the last 5 years pupils, teachers and parents have been able to go online to view classic stories, as well as create their own. As the site was developed before the emergence of Apple's iOS devices, the published stories were only viewable using the Flash plug-in, until now.
Working with E2BN we've been busy converting the Flash files to iPad and iPhone friendly HTML5, using a custom player to deliver all the great stories, animations, videos and sounds to your favourite iOS and Android devices.
Visit: 'Myths and Legends' and 'History's Heroes' to see the player in action.