Website design Nottingham, web programming and development company. Gooii website design Nottingham, web design company, Nottingham, Nottinghamshire, Derby, Derbyshire, Leicester, Leicestershire, London, East of England, North of England, South of England, West Country, Wales Scottland, Ireland, UK. We produce, websites, cd-roms, corporate id, logos, design, programming, digital, print, digital, iPhone, app, app design, iPad, mobile, Android, android app design, iOS, Flash, content managements systems, apple, microsoft, charity, education, corporate, VR, Virtual Reality, VR apps, Virtual Reality apps, VR video, virtual reality video

Our work
All, App, Commercial, Education
APP
iR Memory Match iPad App
14th July 2015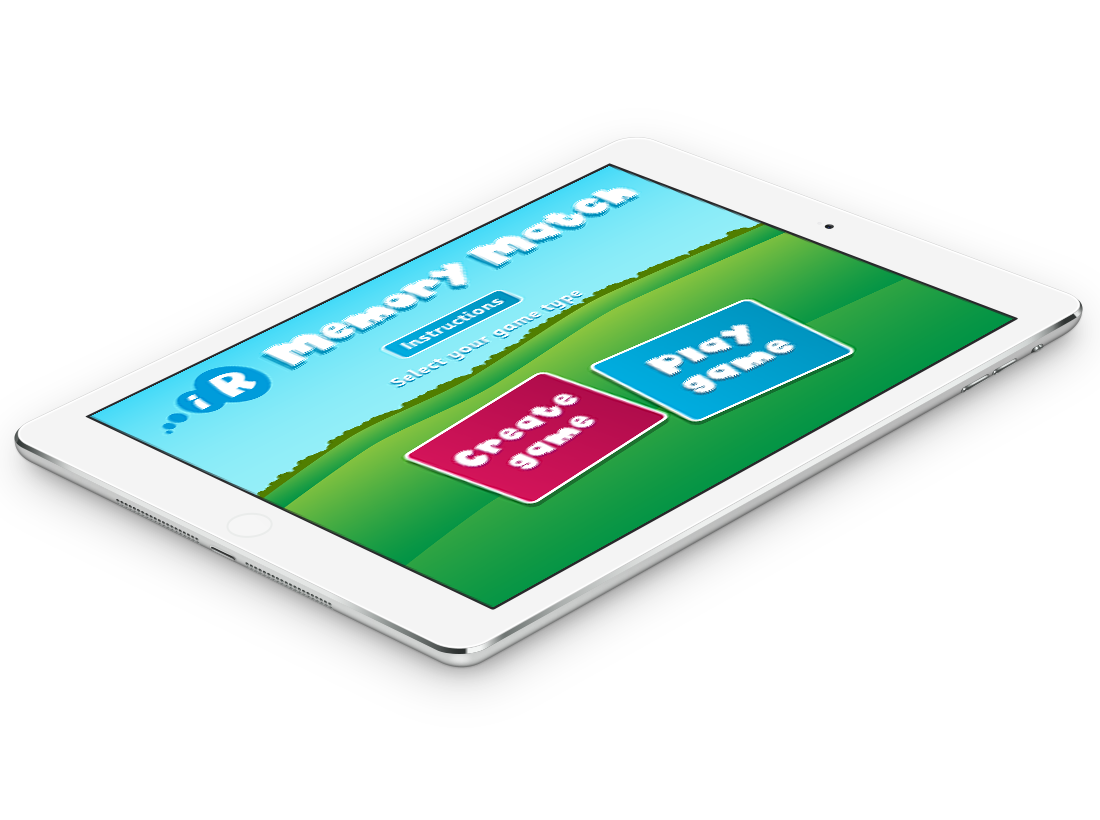 The iR Memory Match iPad app provides an effortless way for users to create their own classic pairs games. A simple concept reimagined, the app provides the ability to play games locally, as well as share them online for other users to download and play.
Key Features include:
A simple interface for creating your own matching pairs games
Use text, take photos or access images on your device
Save games locally on your iPad or online
Share games with friends using a unique code
Browse online games created by the Memory Match community
Save your favourite games
Improve your memory and knowledge
Coded natively for iOS using Apple's Swift coding language
As well as all app design and coding, Gooii built a backend database to store the online games, as well as a CMS (Content Management System) to allow Interactive Resources to view and moderate all user generated content.
Download the iR Memory Match iPad app here.