Website design Nottingham, web programming and development company. Gooii website design Nottingham, web design company, Nottingham, Nottinghamshire, Derby, Derbyshire, Leicester, Leicestershire, London, East of England, North of England, South of England, West Country, Wales Scottland, Ireland, UK. We produce, websites, cd-roms, corporate id, logos, design, programming, digital, print, digital, iPhone, app, app design, iPad, mobile, Android, android app design, iOS, Flash, content managements systems, apple, microsoft, charity, education, corporate, VR, Virtual Reality, VR apps, Virtual Reality apps, VR video, virtual reality video

Our work
All, Web, Education, Org and Gov
WEBSITE
Martin High Website Re-Design
21st November 2017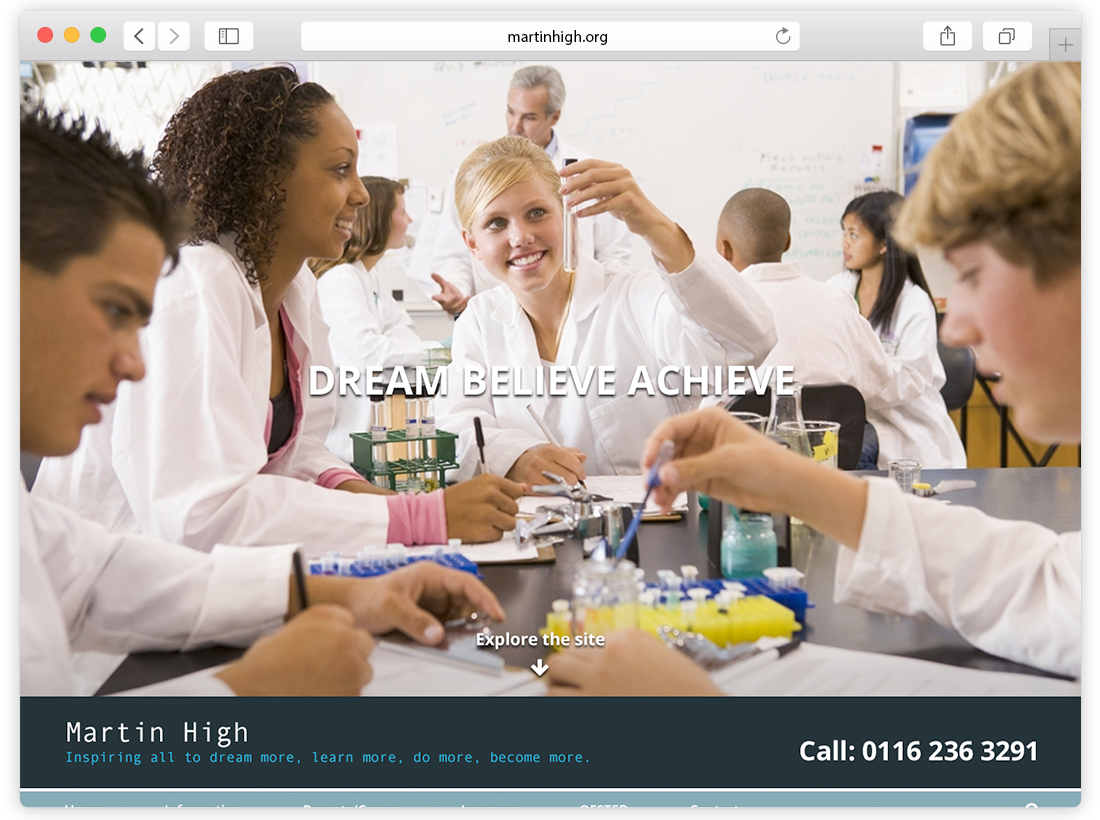 New Martin High website relaunch
As a long time web partner Martin High returned to Gooii Nottingham when it was time to refresh their website. As the site we'd previously developed for them had a WordPress backend Martin High were able to use their existing as well as listen to feedback from parents to inform the new site design.
Since the site has been launched we've been overwhelmed by the feedback we've received from the school:
"Martin High School has worked with Gooii several times and has always been delighted with their work.  The Team provide a really personalised service and really listen to you as a client.  Our new website has caused a real buzz with parents and pupils as it really reflects modern education today.
We spent time the Gooii Team looking at how to design it and what we wanted to achieve, the end product was then totally fit for purpose.  It is also a thing of beauty. Their keen eye for design and knowledge of what works was invaluable; especially for our organisation where that level of expertise is a rare commodity. 
The reason we used Gooii and would go back to them again as an education establishment is that there is also a sense of moral purpose and the site reflects a schools community and it's users.  We had a full consultation and the team kept us in the loop with all design elements so we had a real sense of ownership too.
I would recommend Gooii to any organisation without reservation."
Laura Sanchez
Head teacher