Website design Nottingham, web programming and development company. Gooii website design Nottingham, web design company, Nottingham, Nottinghamshire, Derby, Derbyshire, Leicester, Leicestershire, London, East of England, North of England, South of England, West Country, Wales Scottland, Ireland, UK. We produce, websites, cd-roms, corporate id, logos, design, programming, digital, print, digital, iPhone, app, app design, iPad, mobile, Android, android app design, iOS, Flash, content managements systems, apple, microsoft, charity, education, corporate, VR, Virtual Reality, VR apps, Virtual Reality apps, VR video, virtual reality video
Our work
All, App, Web, Commercial
APP
Radius Systems – 'Aeon Locator' Android and Web App
9th March 2015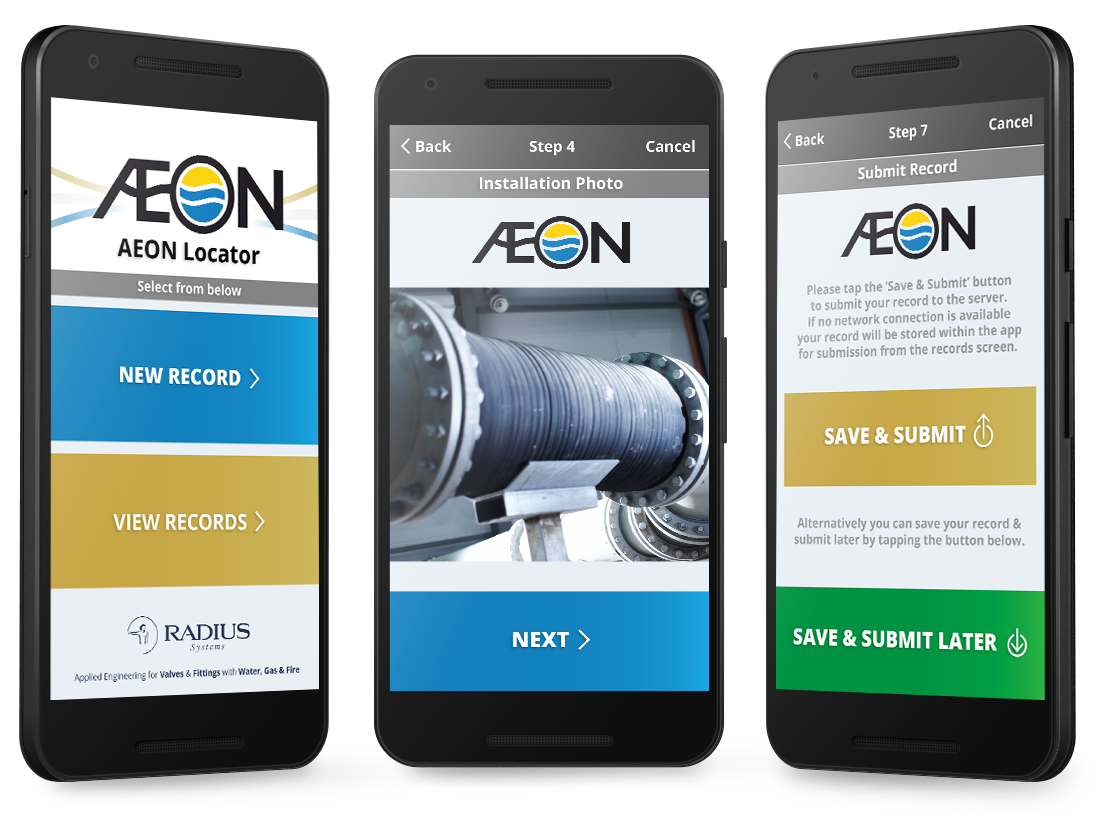 A great app isn't just one that makes a company money but one that makes them more efficient. Designed for use by engineers out in the field, 'Aeon Locator' allows users to complete installation reports and submit them instantlly to an online database, where previously engineers would have had to return to the office to do so.
Key features include: An Android app, a web app for iPhone, Windows and Blackberry users, in-app QR and barcode scanner, the ability to take in-app photos or upload from the camera roll, location services, an in-app database ready for submission to the server and a secure online content management system. A recent update also sees the app rebuilt for Aeon Poland, with all translations carried out in-house.
Please note: The Android app and web app are accessible by Radius Systems and Aeon engineers only.