Website design Nottingham, web programming and development company. Gooii website design Nottingham, web design company, Nottingham, Nottinghamshire, Derby, Derbyshire, Leicester, Leicestershire, London, East of England, North of England, South of England, West Country, Wales Scottland, Ireland, UK. We produce, websites, cd-roms, corporate id, logos, design, programming, digital, print, digital, iPhone, app, app design, iPad, mobile, Android, android app design, iOS, Flash, content managements systems, apple, microsoft, charity, education, corporate, VR, Virtual Reality, VR apps, Virtual Reality apps, VR video, virtual reality video

Our work
Apple Announce the iPhone 5s and iPhone 5c
11th September 2013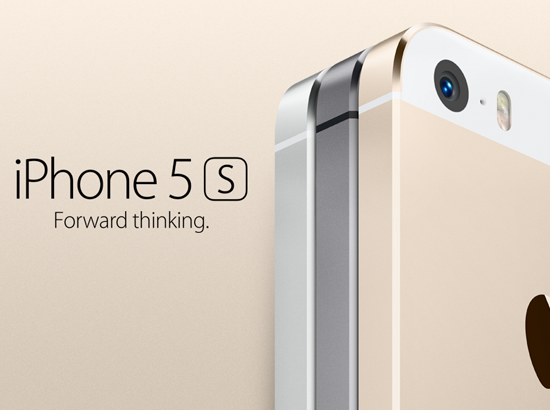 Apple have announced their mid-cycle updates for the iPhone, the iPhone 5s and iPhone 5c. The iPhone 5c delivers all the great features of the current iPhone 5 but with added affordability. They've also gone for a more youthful approach, with bold, plastic colours and a slightly more curvaceous design. It is however the iPhone 5s that really excites.
Not content with the usual speed enhancements, Apple has revisited both the device's internal architecture and added some other rather cool features. Apple have upgraded the CPU to the A7 chip but have also the M7 chip, which behaves much like a GPU in that it takes processes away from the CPU such as location services, making for a faster device with the added benefit of a longer battery life.
As well as an improved camera, the one area of technology that is really getting us techno geeks excited is the addition of a finger print sensor. Gone is the standard 'Home' button (and its susceptibility to failure, after over use from greasy chip fingers) and in its place is a solid state button that can identify fingerprints through multiple levels of the epidermis. The fingerprint sensor, or Touch ID as Apple refer to it, will allow users to unlock their phones, as well as make iTunes and App Store purchases without the need to enter their password. The only downside for us as developers is that we won't be able to access Touch ID for use in our iOS apps, yet.
For more on the new iPhone and full technical specs please visit: apple.com