Website design Nottingham, web programming and development company. Gooii website design Nottingham, web design company, Nottingham, Nottinghamshire, Derby, Derbyshire, Leicester, Leicestershire, London, East of England, North of England, South of England, West Country, Wales Scottland, Ireland, UK. We produce, websites, cd-roms, corporate id, logos, design, programming, digital, print, digital, iPhone, app, app design, iPad, mobile, Android, android app design, iOS, Flash, content managements systems, apple, microsoft, charity, education, corporate, VR, Virtual Reality, VR apps, Virtual Reality apps, VR video, virtual reality video

Our work
All, Apps, AR/VR, Commercial
WEBSITE
Starship Destroyer AR App – Augmented Reality Game
18th June 2018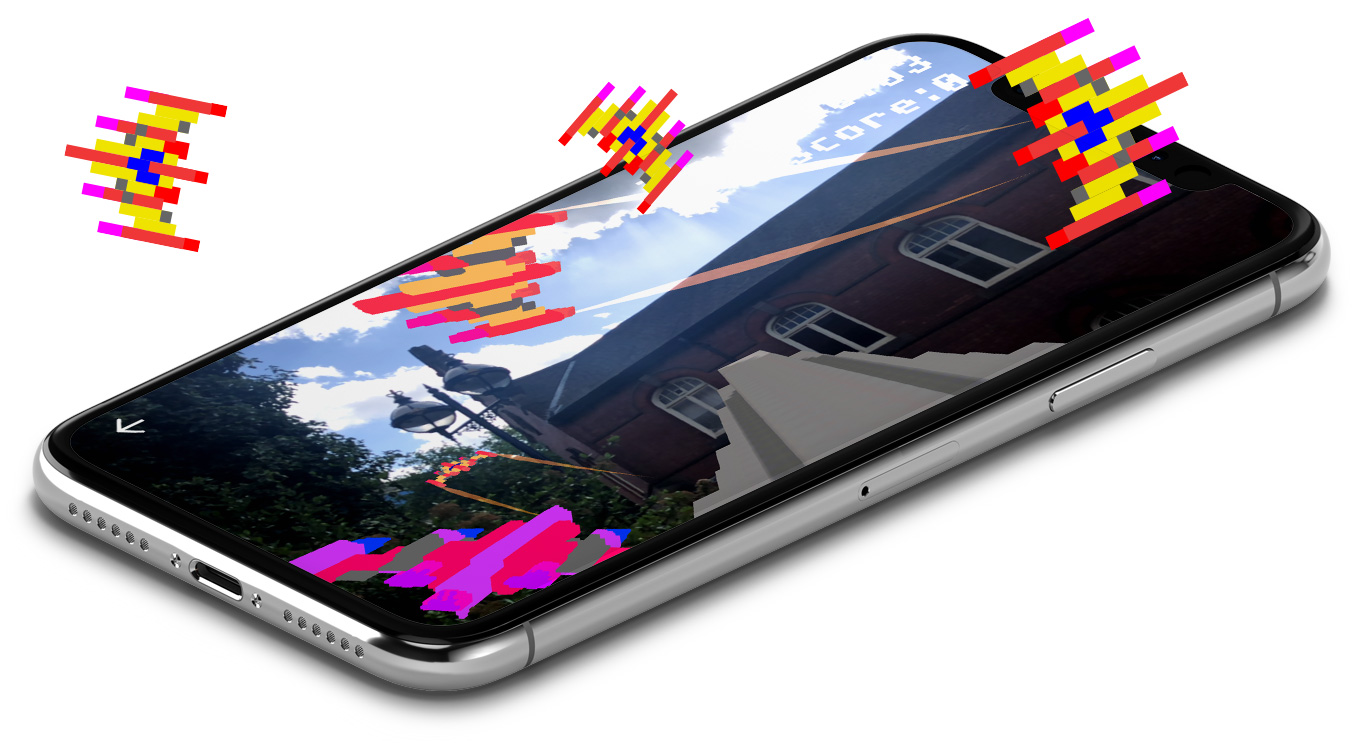 Augmented Reality Game
Starship Destroy AR Augmented Reality Game. Your homes, your workplaces, your parks, even your schools are being attacked by alien space invaders. Destroy the alien spaceships in intense 8-bit augmented reality. Batteries not included.*
*Batteries not required.
Features:
– Space invaders in your environment
– Backgrounds so realistic they look just like your home/workplace/street/school etc. etc.
– Simple 'tap to blast' interface
– 3 difficulty levels
– High scores
– Retro 8-bit style spaceships
– Hear them whoosh as they fly over your head
– Wow that theme tune's catchy
– Shoot rare spaceships for higher scores
– Addictive AR blasting funded by a few ads
– More features coming soon!
This isn't star wars, this is Starship Destroy AR
Starship Destroyer AR works with all augmented reality compatible devices, including the Apple iPhone, iPad and Android phone and tablet devices.
Ever fancied playing Starship Destroyer in Virtual Reality? We've done that too, play Starship Destroyer VR.