Website design Nottingham, web programming and development company. Gooii website design Nottingham, web design company, Nottingham, Nottinghamshire, Derby, Derbyshire, Leicester, Leicestershire, London, East of England, North of England, South of England, West Country, Wales Scottland, Ireland, UK. We produce, websites, cd-roms, corporate id, logos, design, programming, digital, print, digital, iPhone, app, app design, iPad, mobile, Android, android app design, iOS, Flash, content managements systems, apple, microsoft, charity, education, corporate, VR, Virtual Reality, VR apps, Virtual Reality apps, VR video, virtual reality video
News
All, AR/VR, Commercial
WEBSITE
Augmented Reality Architectural Model
11th October 2017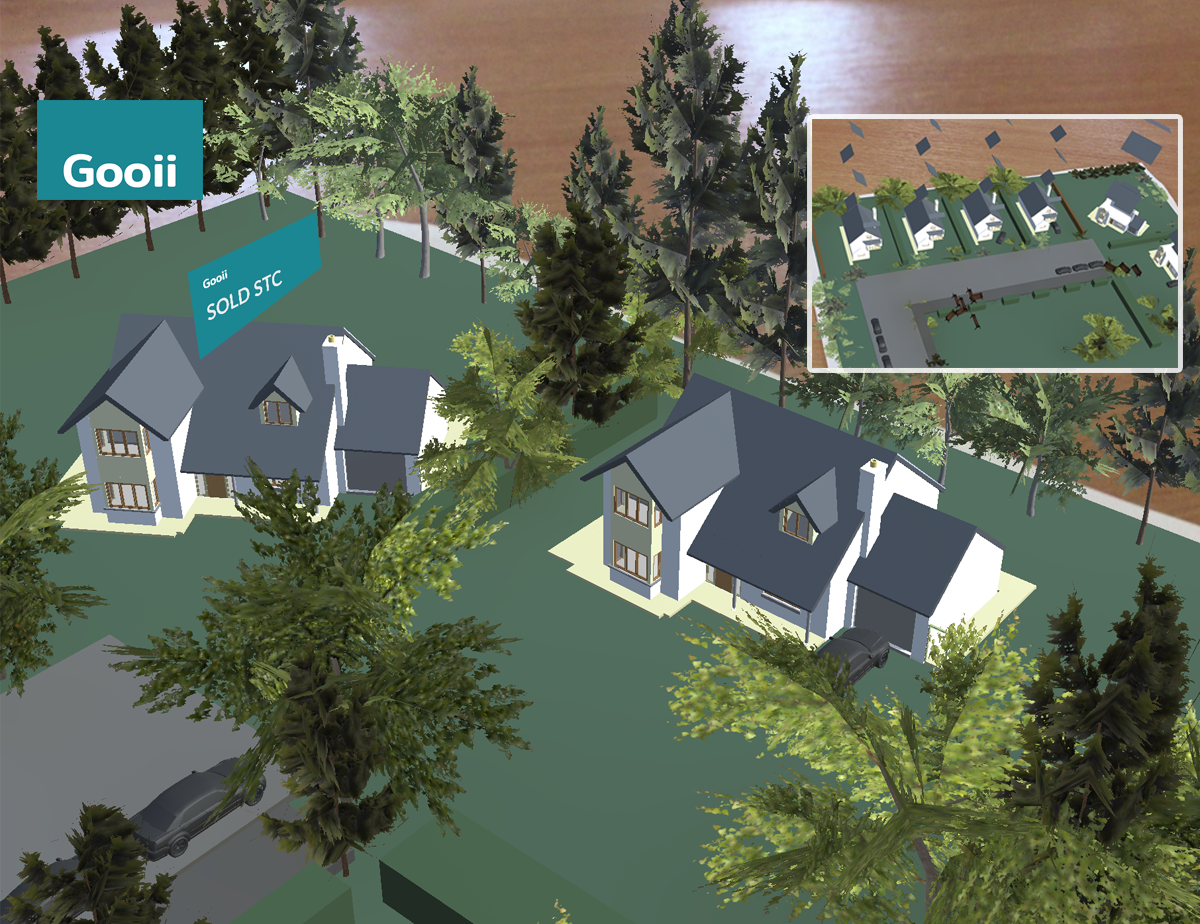 A fantastic Augmented Reality architectural model project. The traditional printed drawings are laid out on a desk but by using a tablet, the clients can now see the houses start building on top of the drawings right in front of them, including the landscape growing out of the ground and gently maturing.
Couple this with a live link to a database to feed house specifications, interior views and their status to the model, this offers something quite unique to any construction company, architect or estate agent.
This technology can also be integrated into your current website so contact us today.