Website design Nottingham, web programming and development company. Gooii website design Nottingham, web design company, Nottingham, Nottinghamshire, Derby, Derbyshire, Leicester, Leicestershire, London, East of England, North of England, South of England, West Country, Wales Scottland, Ireland, UK. We produce, websites, cd-roms, corporate id, logos, design, programming, digital, print, digital, iPhone, app, app design, iPad, mobile, Android, android app design, iOS, Flash, content managements systems, apple, microsoft, charity, education, corporate, VR, Virtual Reality, VR apps, Virtual Reality apps, VR video, virtual reality video

Our work
All, Web, A.I., Commercial, Org and Gov
WEBSITE
BBC Research Web Application Powered By Artificial Intelligence
11th April 2016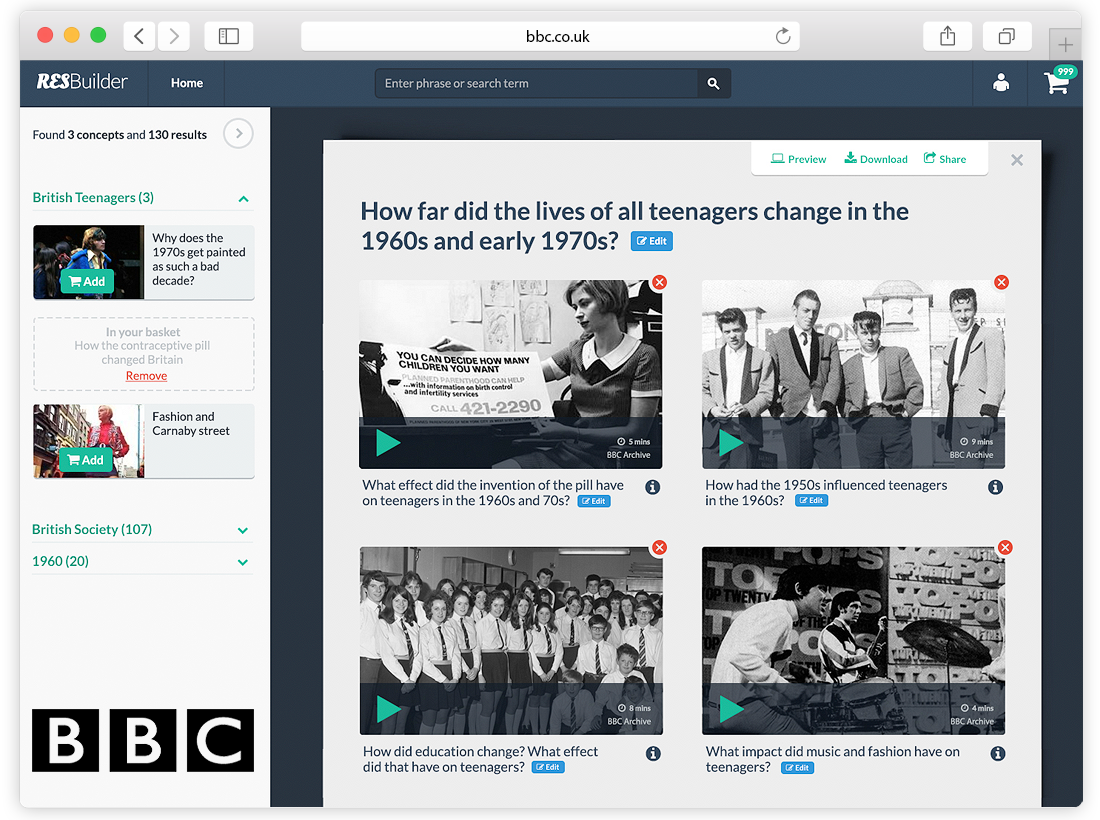 Gooii bring Artificial Intelligence to the BBC.
BBC RES (Research & Educational Space) is a research project that indexes and organises digital collections. Specifically, these can be from libraries, museums, broadcasters or galleries. RES makes this content more discoverable, accessible and usable to those in UK education and research sectors from one source. Not only does the RES platform include imagery but also TV and radio programmes, documents and text. Furthermore, the content is curated and always of high quality from many world class organisations. They currently include The British Museum, British Library, The National Archives, Europeana, Wellcome Trust and the BBC archives. Discussions are also taking place to add more collections from UK institutions to enhance its content further.
An integral element of RES was to invite key developers like Gooii to create innovative digital educational products. They will inspire learners, teachers and researchers by using applications powered by the RES platform. The Gooii offering was RESBuilder and it has a number of unique features.
How does RESBuilder work?
Unique to RESBuilder, you upload a document such as a subject syllabus if you are a teacher. Then browse to a page, highlight the unit description you are teaching and wish to collate resources against. This text is now sent to the IBM Watson Artificial Intelligence engine where it is interpreted into Concepts.
RESBuilder returns hundreds of pieces of content related to these concepts including video, audio, images and text. Also it provides links to related content for the user to discover. This content can now be collated into a learning package and distributed to students.
You can watch a more detailed recording of the RESBuilder product demo here made to the NEN Educational Network via the Gooii YouTube channel. Make sure you subscribe for more videos!