Website design Nottingham, web programming and development company. Gooii website design Nottingham, web design company, Nottingham, Nottinghamshire, Derby, Derbyshire, Leicester, Leicestershire, London, East of England, North of England, South of England, West Country, Wales Scottland, Ireland, UK. We produce, websites, cd-roms, corporate id, logos, design, programming, digital, print, digital, iPhone, app, app design, iPad, mobile, Android, android app design, iOS, Flash, content managements systems, apple, microsoft, charity, education, corporate, VR, Virtual Reality, VR apps, Virtual Reality apps, VR video, virtual reality video

Our work
All, Apps, Web, Commercial, Culture
WEBSITE
Collections Connect Website and Management System
9th June 2011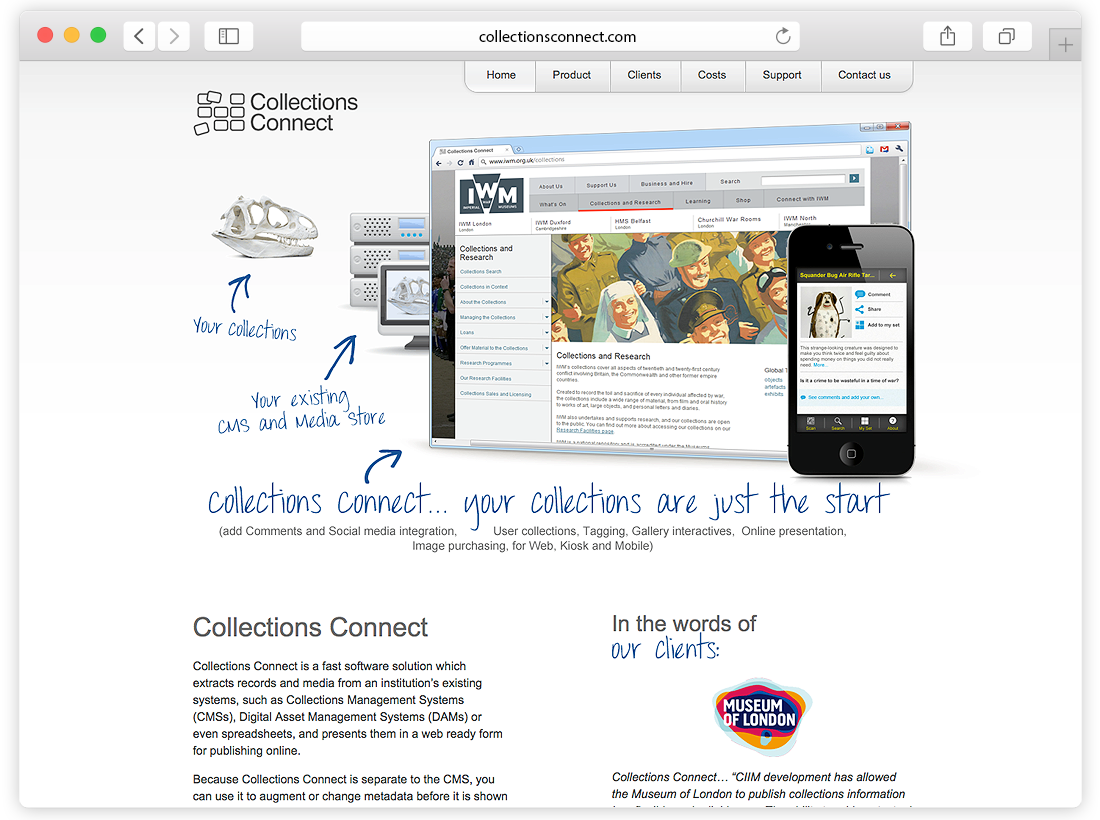 Collections Connect is a fast software solution, which extracts records and media from an institution's existing systems, such as Collections Management Systems (CMS), Digital Asset Management Systems (DAM) or even spreadsheets and presents them in a web ready form for publishing online. As Collections Connect is separate to the CMS you can use it to augment or change metadata before it is shown to web users, without changing the original curatorial records in the CMS.
"CIIM development has allowed the Museum of London to publish collections information in a flexible and reliable way. The ability to add contextual data has allowed other departments to use traditional museum collections records as the starting point for their work rather than creating parallel systems and data." Alex Bromley – Documentation Officer
Developed in association with Knowledge Integration Ltd (k-int), Gooii designed and built the product's user interface as well as the Collections Connect website.