Website design Nottingham, web programming and development company. Gooii website design Nottingham, web design company, Nottingham, Nottinghamshire, Derby, Derbyshire, Leicester, Leicestershire, London, East of England, North of England, South of England, West Country, Wales Scottland, Ireland, UK. We produce, websites, cd-roms, corporate id, logos, design, programming, digital, print, digital, iPhone, app, app design, iPad, mobile, Android, android app design, iOS, Flash, content managements systems, apple, microsoft, charity, education, corporate, VR, Virtual Reality, VR apps, Virtual Reality apps, VR video, virtual reality video

News
Gooii & Facebook Pushing AI (Artificial Intelligence) Technologies
21st August 2018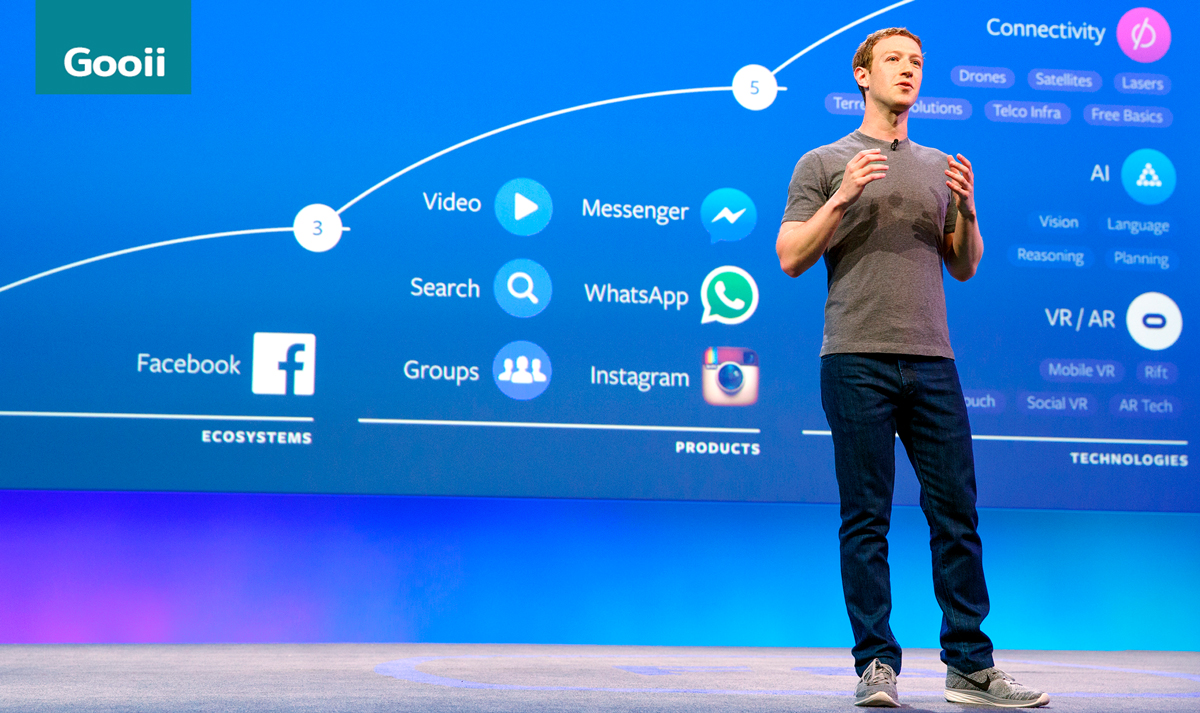 Artificial Intelligence firm Bloomsbury AI acquired by Facebook
According to a post from the official Facebook Academics page, the company says Bloomsbury's "expertise will strengthen Facebook's efforts in natural language processing research, and help us further understand natural language and its applications." In other words, as Facebook continues to hand more platform moderation duties over to algorithms, the underlying Artificial Intelligence technology behind those algorithms still has a long way to go.
In the Artificial Intelligence community where Gooii Nottingham also operate, Facebook is one of the biggest players. Facebook AI Research, or FAIR, command projects that span the more cutting-edge sectors of deep learning and natural language processing. For Facebook, the grand goal is to have AI that is so adept at understanding images, videos, and text. Effectively moderate the entire social network's platform, including Facebook, Instagram, and its many other properties.
Right now, scores of actual human beings, often contractors overseas, are tasked with overseeing Facebook content. Those teams inspect flagged and reported material and make hard decisions about what violates Facebook's rules.  As Facebook beefs up its AI capabilities, however, more of that work will be performed by algorithms. But first, Facebook needs its software to better understand language, the intent beyond that language, and other very tricky problems.
Its not immediately clear where Bloomsbury will fit into the picture with Facebook. Although Bloomsbury AI co-founder Sebastian Riedel also helped create a company called Factmata that was designed to help weed out fake news. Facebook does have a FAIR unit at its London offices. The announcement post says that Bloomsbury's work has thus far focused on "machine reading and understanding unstructured documents in natural language in order to answer any question." So it's easy to see how that could come in handy when it comes to parsing the massive amount of user-uploaded content every day. Facebook is also working on an AI-assisted home speaker with a display codenamed Portal. Therefore it's possible Bloomsbury's team may work on that product to help improve its ability to understand spoken commands and return answers with natural-sounding speech.
Gooii Nottingham are also pushing the boundaries of this technology. Clients such as the BBC are working with Gooii and IBM Watson AI to develop amazing solutions. Gooii can embed this technology to ensure that your app, website or VR (Virtual Reality) experience is cutting edge. If you wish to work with our talented teams then please get in touch here.