Website design Nottingham, web programming and development company. Gooii website design Nottingham, web design company, Nottingham, Nottinghamshire, Derby, Derbyshire, Leicester, Leicestershire, London, East of England, North of England, South of England, West Country, Wales Scottland, Ireland, UK. We produce, websites, cd-roms, corporate id, logos, design, programming, digital, print, digital, iPhone, app, app design, iPad, mobile, Android, android app design, iOS, Flash, content managements systems, apple, microsoft, charity, education, corporate, VR, Virtual Reality, VR apps, Virtual Reality apps, VR video, virtual reality video
News
Fortnite Virtual Reality Edition
15th May 2018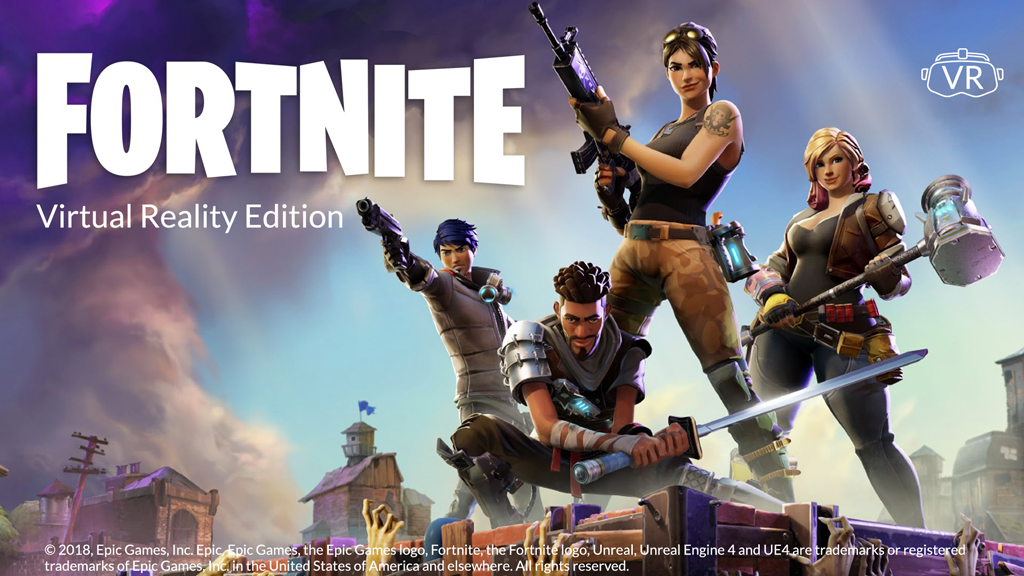 Will we see Fortnite VR soon?
Anyone who has a gamer or child of school age in their household will know all about Fortnite. It's the new game that is sweeping the nation and has recently moved to mobile in its first of a kind move. So you can now play at home on your console and then move onto using a mobile whilst running out the door and waiting for the train.
So what is the next evolutionary step? Now they have the game ported from console to mobile, with the aid of a headset where you can place your mobile, could this lead to VR Fortnite? Gooii are experts in Augmented and Virtual reality using Google Cardboard headsets and we know it can…
Watch this space to find out!
Image, name and references all copyright 2018 Epic Games.