Website design Nottingham, web programming and development company. Gooii website design Nottingham, web design company, Nottingham, Nottinghamshire, Derby, Derbyshire, Leicester, Leicestershire, London, East of England, North of England, South of England, West Country, Wales Scottland, Ireland, UK. We produce, websites, cd-roms, corporate id, logos, design, programming, digital, print, digital, iPhone, app, app design, iPad, mobile, Android, android app design, iOS, Flash, content managements systems, apple, microsoft, charity, education, corporate, VR, Virtual Reality, VR apps, Virtual Reality apps, VR video, virtual reality video
News
Ghostblasters iPhone and iPad Apps
2nd June 2011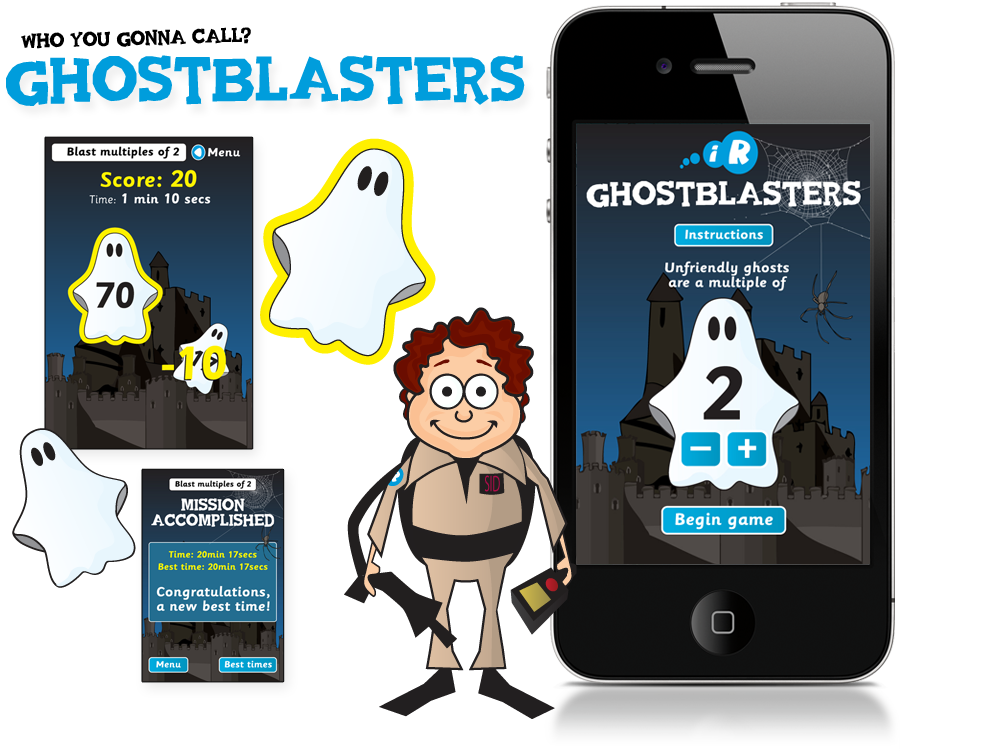 Blast those ghosts and learn your tables with this great new App, adapted from the Primary Games classic.
Try and score 100 hits as fast as you can by tapping on ghosts which are a multiple of your chosen number. Be careful though, tapping an incorrect multiple will see your score reduced by 10 and it's Game Over when you reach -100.
Gooii took Interactive Resources's classic game and rebuilt it from the ground up for Apple iPhone. The app features entirely new graphics and has been coded in Objective C, Apple's approved programming language for iPhone and iPad Apps.
Click here to download Ghostblasters from the Apple App Store.
UPDATE: Ghostblasters is currently no.1 in the iTunes New and Noteworthy Education section.