Website design Nottingham, web programming and development company. Gooii website design Nottingham, web design company, Nottingham, Nottinghamshire, Derby, Derbyshire, Leicester, Leicestershire, London, East of England, North of England, South of England, West Country, Wales Scottland, Ireland, UK. We produce, websites, cd-roms, corporate id, logos, design, programming, digital, print, digital, iPhone, app, app design, iPad, mobile, Android, android app design, iOS, Flash, content managements systems, apple, microsoft, charity, education, corporate, VR, Virtual Reality, VR apps, Virtual Reality apps, VR video, virtual reality video

News
Gooii develops interactive digital art experience for Madrí Excepcional lager to bring 'The Soul of Madrid' to supermarket shelves
19th September 2023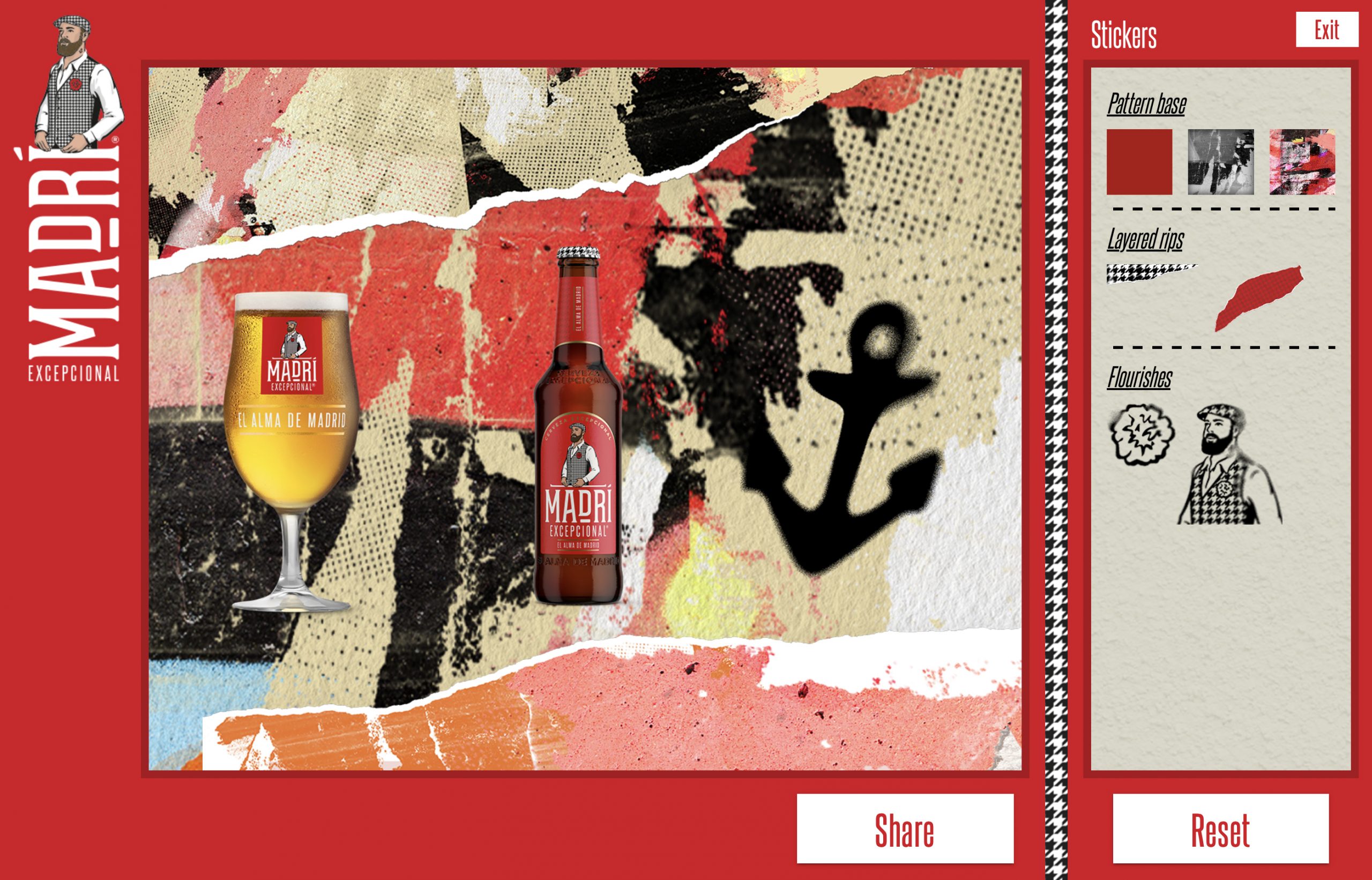 Madrí Art Experience: An in-store activity to promote Madrí Excepcional beer to British shoppers
In May, commerce marketers The Mars Agency asked Gooii to develop a cross-platform art experience to promote Madrí Excepcional Spanish lager, which is made in collaboration with Molson Coors. The solution needed to enable supermarket shoppers to create digital artwork using a touch-screen PC or tablet.
The cross-platform experience that we designed enables shoppers in Sainsbury's, Morrisons and Tesco stores across the UK to create digital artwork. They're able to use a palette inspired by the colours, patterns and shapes of Madrí's iconic branding.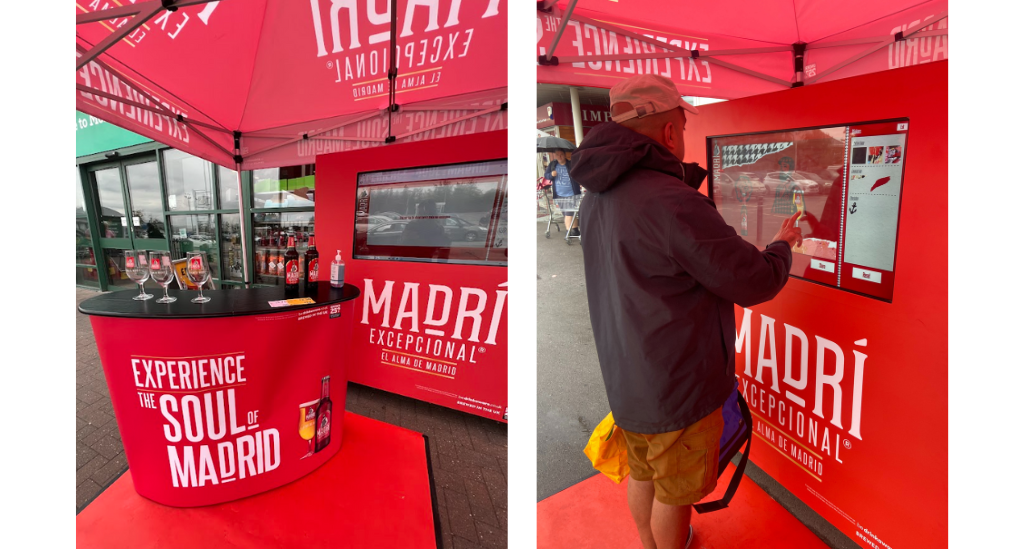 Hoping to immerse the shopper in the vibrancy, warmth and spirit of Madrid, customers can create unique street art scenes. Consequently, they should be able to imagine themselves walking the streets of Madrid with a bottle of Madrí. The art experience brings the cultural energy of Madrid to supermarket aisles and inspires shoppers to buy the Madrí beer on the nearby shelves.
It creates a memorable, immersive shopping experience for Madrí's customers and aims to increase footfall around their in-store displays. 
The new initiative comes after Madrí Excepcional's recent marketing campaign. It celebrated "El alma de Madrid" or "The Soul of Madrid", and saw street art installations in Manchester, London and Birmingham.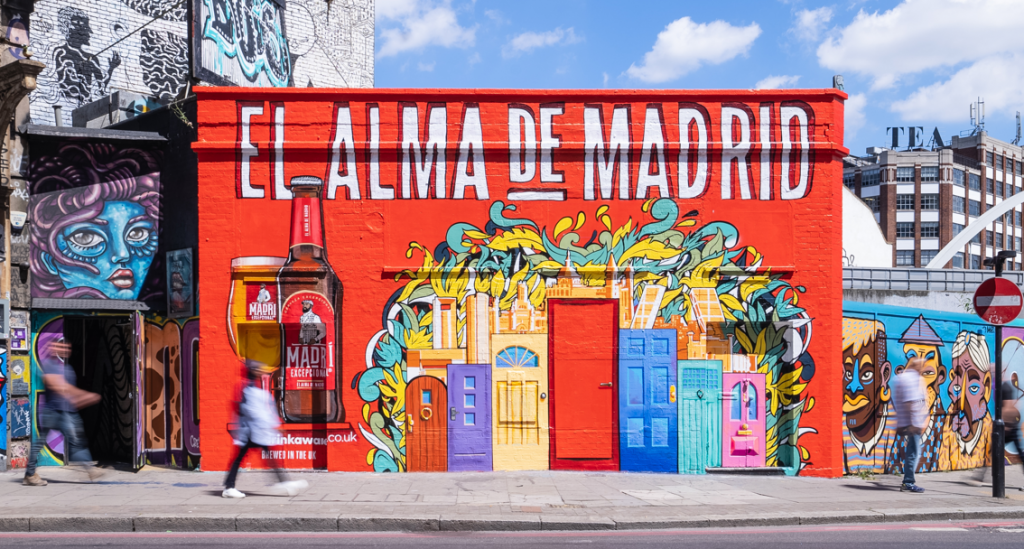 Madrí Excepcional marketing: how the in-store digital solution works
The Mars Agency asked us to create a fast and easy-to-use experience that would work on a touch-screen PC or iPad without any special plugins or browsers. 
Using an interface that works with both touch and mouse controls, shoppers can drag and drop different graphics onto a digital canvas to create their very own street art scenes. The artwork can then be saved and shared to social media.
To accommodate the Madrí Art Experience running on touch-screen PCs and iPads, we used a cross-platform coding language that allowed us to target both mobile and desktop devices. 
Screen shots of the Madrí Excepcional's marketing experience: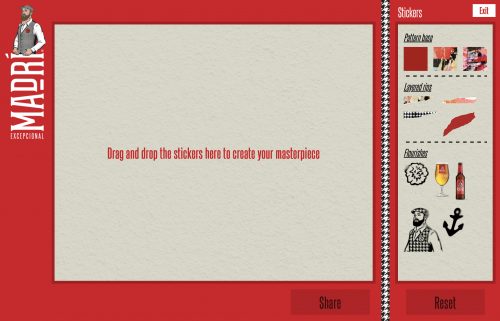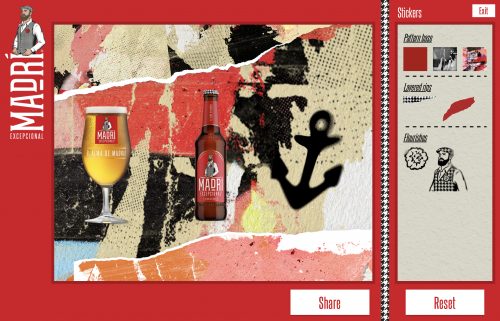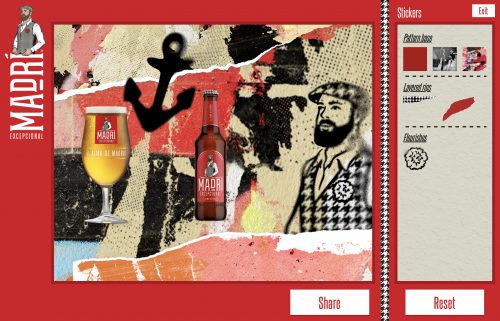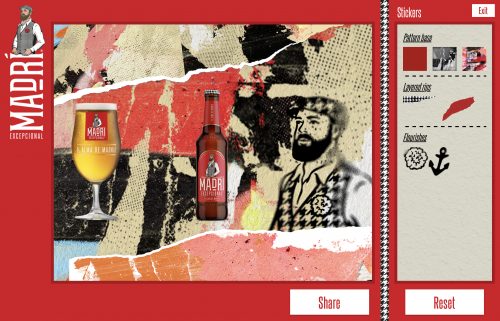 Key project deliverables 
Touch-screen PC and iPad deployment that works without any special plugins or browsers

A drag-and-drop touch-screen and mouse interface coded to work across different platforms

Flexible image sharing to social media and via email
How could this drag-and-drop cross-platform marketing experience be used in other industries?
Gooii's technologies could be used for other drinks brands wanting to create digital experiences that enable customers to create their own art pieces using public computers or tablets. Clothing and fashion retailers as well as food companies could also adopt it. Anything where users are able to create works of digital art. It could also be used in art galleries for exhibitions and installations, as well as games and children's activities.
If you're interested in using Gooii's technologies to develop your consumer marketing experience, please get in touch. 
Article by
Phil Hasted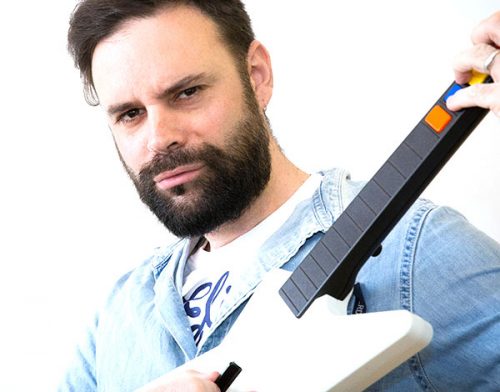 Phil is Director at Gooii and has worked in the design and media industries for more than 20 years. Gooii is an app and web development agency specialising in mobile ticketing, Augmented Reality & Virtual Reality as well as apps and websites for commercial, education and heritage.