Website design Nottingham, web programming and development company. Gooii website design Nottingham, web design company, Nottingham, Nottinghamshire, Derby, Derbyshire, Leicester, Leicestershire, London, East of England, North of England, South of England, West Country, Wales Scottland, Ireland, UK. We produce, websites, cd-roms, corporate id, logos, design, programming, digital, print, digital, iPhone, app, app design, iPad, mobile, Android, android app design, iOS, Flash, content managements systems, apple, microsoft, charity, education, corporate, VR, Virtual Reality, VR apps, Virtual Reality apps, VR video, virtual reality video

News
Gooii Chosen As Technology Partner By TTC Group For VR
3rd May 2018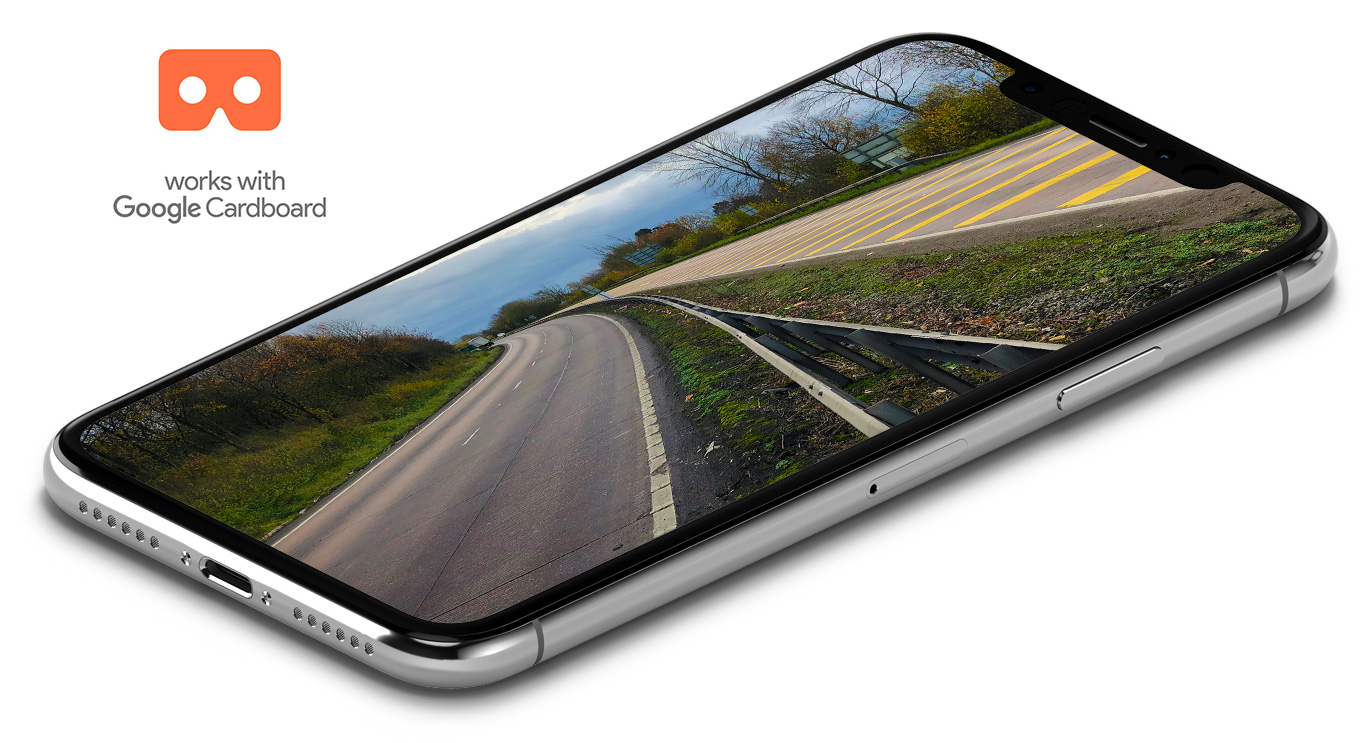 Future Of TTC Driver Protect Is Firmly With VR (Virtual Reality) Technology
Road safety specialist TTC Group has teamed up with Nottingham virtual reality, app and web agency Gooii. They have launched a fleet risk app that utilises VR technology to provide a cost and time-saving training solution.
Part of the firm's DriverProtect managed service brand for all fleets, the DriverProtect App launches as TTC Group ramps up its corporate driver risk management focus. Initially, it will use VR to help address the common driver problem of identifying speed limits without clear road signs.
The app is launching in June for iPhone and Android devices. It uses a VR headset to transport users into an environment where they can learn and be tested on speed limit questions and scenarios. Future applications of the technology could also look at parking and manoeuvring.
The app will target public sector organisations and businesses that are looking for an alternative training option that saves time. Therefore this is more cost effective and can be completed without the need to be on the road.
Explaining how the company is passionate about innovating the way it delivers training through the use of technology, Andy Wheeler, business development director at TTC Group, said: "Drivers of cars, vans and goods vehicles (up to and including 7.5 tonnes) will benefit from realistic training that is easy to undertake, quick to complete… all without leaving their place of work or home."
TTC is also working with Gooii to explore using the VR technology for more bespoke solutions. For example vehicle familiarisation for large corporates rolling out a change in vehicle fleet or delivering training in doorstep customer service delivery. Future updates for the app that could target LGV and PCV requirements.
If your business requires fleet management services then see TTC Group website here.