Website design Nottingham, web programming and development company. Gooii website design Nottingham, web design company, Nottingham, Nottinghamshire, Derby, Derbyshire, Leicester, Leicestershire, London, East of England, North of England, South of England, West Country, Wales Scottland, Ireland, UK. We produce, websites, cd-roms, corporate id, logos, design, programming, digital, print, digital, iPhone, app, app design, iPad, mobile, Android, android app design, iOS, Flash, content managements systems, apple, microsoft, charity, education, corporate, VR, Virtual Reality, VR apps, Virtual Reality apps, VR video, virtual reality video
Our work
Is Your Keyboard A Health Risk?
12th May 2010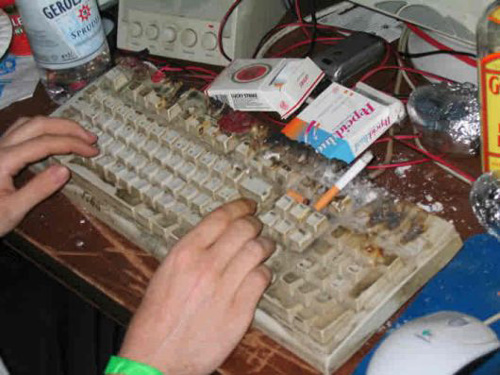 Office workers who eat at their desks can attract mice who leave droppings in keyboards as they scavenge for crumbs. The Royal Society of Chemistry warn that mice droppings can be a serious health risk to humans. They also found very high levels of harmful bacteria and warned users face the risk of contracting stomach bugs dubbed "qwerty tummy".
They are encouraging employers to implement a clean workstation policy. The search for Britain's dirtiest keyboard is now underway. They are asking for office workers to send in photographs of their filthy keyboards – the winner will receive £300.
Being a web design business we have a few keyboards in the office, am hoping we won't need to be searching Yell.com any time soon for "vermin control" "Nottingham".