Website design Nottingham, web programming and development company. Gooii website design Nottingham, web design company, Nottingham, Nottinghamshire, Derby, Derbyshire, Leicester, Leicestershire, London, East of England, North of England, South of England, West Country, Wales Scottland, Ireland, UK. We produce, websites, cd-roms, corporate id, logos, design, programming, digital, print, digital, iPhone, app, app design, iPad, mobile, Android, android app design, iOS, Flash, content managements systems, apple, microsoft, charity, education, corporate, VR, Virtual Reality, VR apps, Virtual Reality apps, VR video, virtual reality video

News
Amazing Manx Heritage 3D Object UI
1st August 2018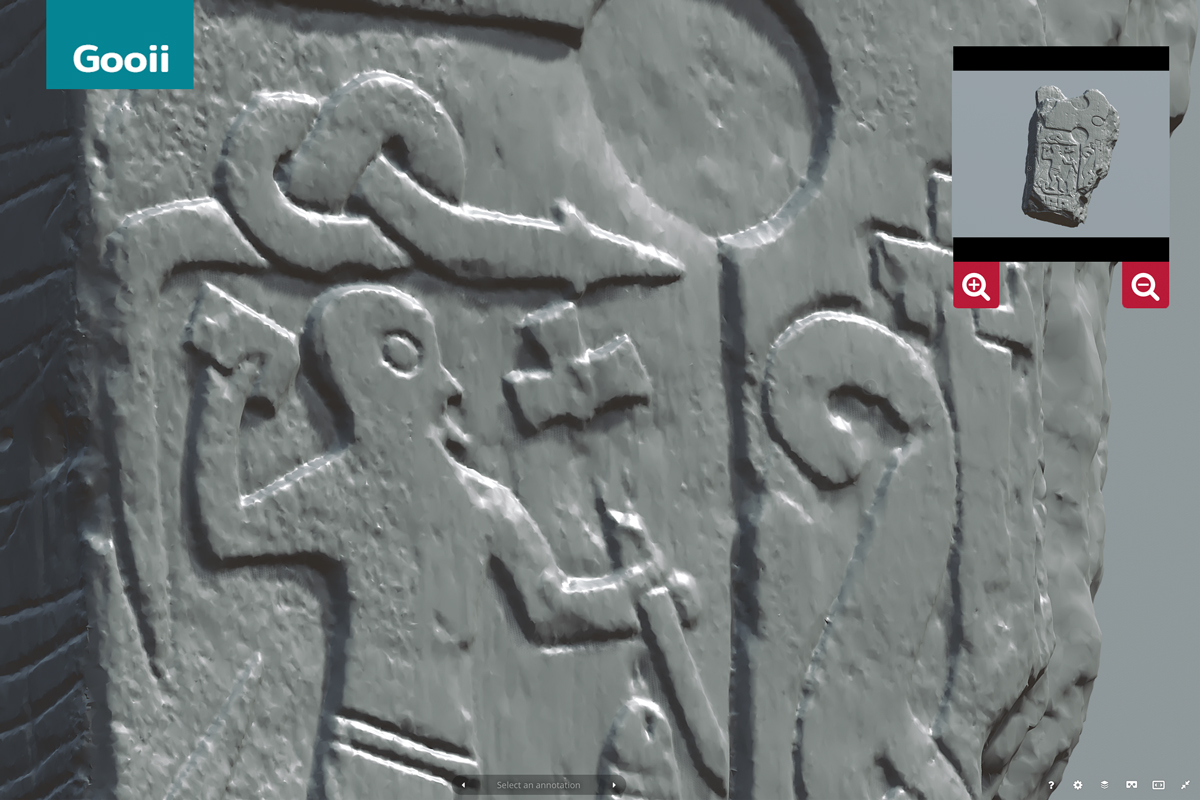 Gooii, Knowledge Integration & Sketchfab start an amazing project
Sketchfab has been gathering momentum with its amazing abilities to display interactive 3D models. Initially frustrated to see so many 3D creators spending hours on making great 3D models but sharing only flat screenshots, Sketchfab was born. Their community quickly grew containing users such as designers, architects, brands, museums and schools. Today their goal is to make this technology mainstream so everyone can publish quality 3D content across multiple devices, even in Virtual Reality.
Working in partnership with Gooii Nottingham and Knowledge Integration, Manx National Heritage are working to integrate Sketchfab into the iMuseum website. Initially starting with the Manx Crosses from the island being available, more objects will be added over the coming months.
Knowledge Integration's CIIM middleware solution will be updated to push 3d model metadata to Sketchfab via their API. Furthermore, additional information will be displayed on the Sketchfab website alongside the models. Gooii Nottingham will enhance the iMuseum website's viewer application to render the 3d models via the Sketchfab API. They can select an object model from a carousel, rotate it in 3D, zoom in/out and toggle various layers. On mobile devices, the usual touch, drag and pinch to zoom behaviours will also be accessible. VR (Virtual Reality) headsets will also be supported to deliver an immersive experience.
Gooii are award-winning UI/UX designers and we can ensure that your app, website or virtual reality experience engages and inspires users. If you wish to work with our talented teams then please get in touch here. If you wish to know more about this amazing platform, you can find a library of images here.