Website design Nottingham, web programming and development company. Gooii website design Nottingham, web design company, Nottingham, Nottinghamshire, Derby, Derbyshire, Leicester, Leicestershire, London, East of England, North of England, South of England, West Country, Wales Scottland, Ireland, UK. We produce, websites, cd-roms, corporate id, logos, design, programming, digital, print, digital, iPhone, app, app design, iPad, mobile, Android, android app design, iOS, Flash, content managements systems, apple, microsoft, charity, education, corporate, VR, Virtual Reality, VR apps, Virtual Reality apps, VR video, virtual reality video
News
Mobile App Growth Is Astonishing
26th October 2017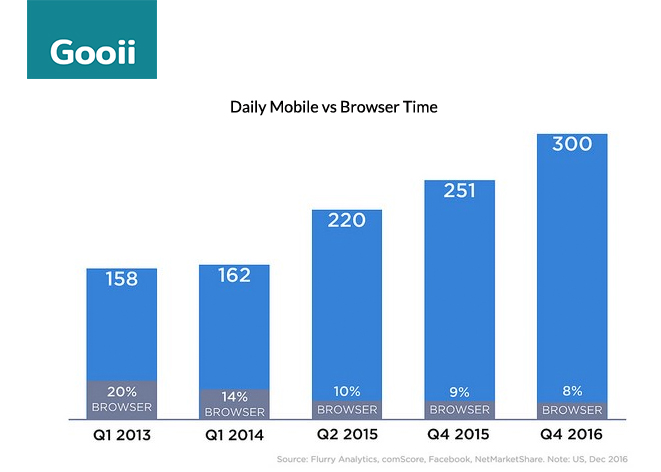 Recent surveys suggest 42% of SMEs have built a mobile app.
That number is expected to grow to 67% by the end of 2017 and move higher in 2018. The fact is that we now spend more time on our smartphones than we do our desktops. This tide is not going to change and the gap between the two formats will exponentially grow.
Businesses cannot afford to ignore that change in tide. Otherwise not having a dedicated business app or at the very minimum a fully responsive website will hinder your business and give the competitive advantage to others.
Therefore if you wish to give your business a boost with your own business app for mobile trading, improve your brand awareness with customers and prospects then contact Gooii Nottingham today.