Website design Nottingham, web programming and development company. Gooii website design Nottingham, web design company, Nottingham, Nottinghamshire, Derby, Derbyshire, Leicester, Leicestershire, London, East of England, North of England, South of England, West Country, Wales Scottland, Ireland, UK. We produce, websites, cd-roms, corporate id, logos, design, programming, digital, print, digital, iPhone, app, app design, iPad, mobile, Android, android app design, iOS, Flash, content managements systems, apple, microsoft, charity, education, corporate, VR, Virtual Reality, VR apps, Virtual Reality apps, VR video, virtual reality video
Our work
All, Web, Culture
WEBSITE
National Maritime Museum – HD Image explorer Touchscreen
22nd October 2015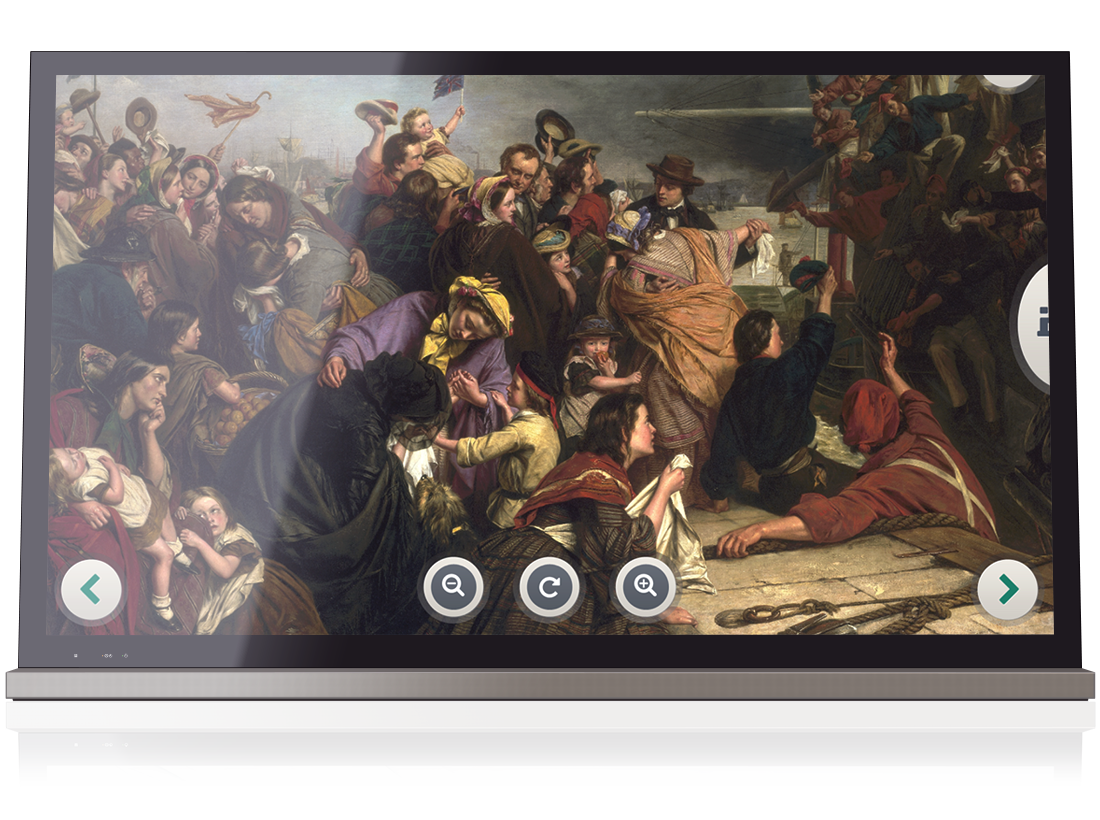 Gooii were commissioned by Royal Museums Greenwich to design and build a touchscreen gallery interactive for the National Maritime Museum, allowing visitors to explore the museum's high definition images.
Technical Info – hold tight!: A PHP Content Management System enables museum staff to gather and repurpose their Solr data into customised themes, which are stored in couchDB. The Solr data is populated via Knowledge Integration's CIIM middleware layer, aggregated from the Museum's Collections management and DAMs systems. The touchscreen UI built with AngularJs utilises the Open Source OpenSeadragon library and enables users to smoothly pan and zoom these HD images. Launching the UI with Chromium in "kiosk mode" ensures a slick full screen UX.
To view the HD Image explorer please pay a visit to the National Maritime Museum.