Website design Nottingham, web programming and development company. Gooii website design Nottingham, web design company, Nottingham, Nottinghamshire, Derby, Derbyshire, Leicester, Leicestershire, London, East of England, North of England, South of England, West Country, Wales Scottland, Ireland, UK. We produce, websites, cd-roms, corporate id, logos, design, programming, digital, print, digital, iPhone, app, app design, iPad, mobile, Android, android app design, iOS, Flash, content managements systems, apple, microsoft, charity, education, corporate, VR, Virtual Reality, VR apps, Virtual Reality apps, VR video, virtual reality video

News
All, Apps, Transport & Ticketing, Commercial
WEBSITE
NETGO! Nottingham Tram Mobile Ticket App
7th October 2019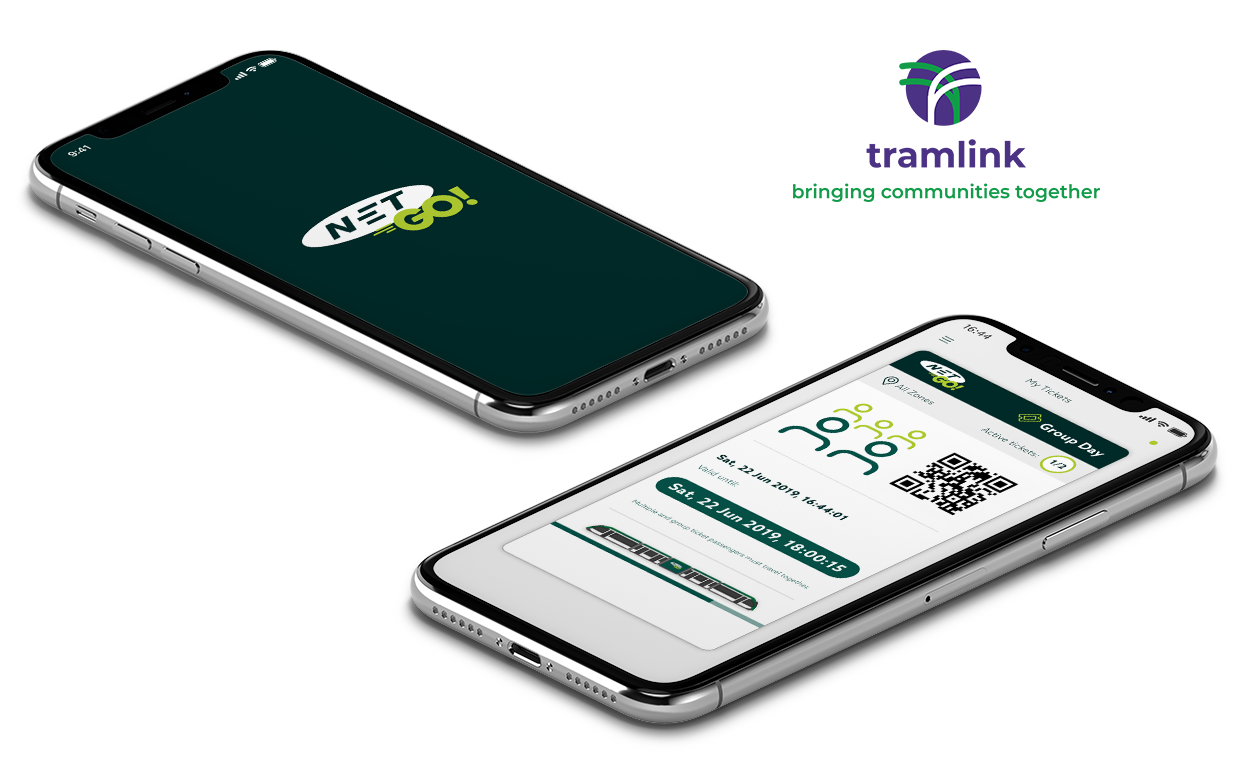 NETGO! Nottingham Tram Mobile Ticket App
Buy tram tickets in Nottingham cheaper, quicker & easier with the free NETGO! Mobile Ticket App.
Developed for Tramlink Nottingham, NETGO! is the free mobile ticketing app. The app, for Nottingham's tram network, provides an easy way to purchase tickets. Additionally, the app keeps users informed with service updates. Usability and speed are also at the heart of NETGO. From download to purchase, tickets can be bought for multiple passengers in a matter of seconds.
Core app features include:
Buy Tickets: Purchase a range of tickets including single, day, week and group
Fast ticket payment via card, Apple Pay and Google Pay
Secure tickets locked to a device to prevent sharing
Purchase multiple tickets in one single transaction
Tickets activate on purchase
Update tickets prices remotely, which are reflected immediately in the app
In-built ticket security features to aid revenue protection
Anonymous and registered user purchase options
My Tickets wallet, enabling users to see all active tickets in one convenient place
Service Status updates, both in app and via push notifications.
Our ticket app solution also includes Payment Service Provider integration, detailed analytics, off-peak and holiday ticket rules and admin tools to aid customer service requests.
If you would like to talk to Gooii about a mobile ticket app for your business, be it for transport, events, theatre or cinema then please get in touch.
Available now for iOS and Android, download the NETGO! mobile ticket app.