Website design Nottingham, web programming and development company. Gooii website design Nottingham, web design company, Nottingham, Nottinghamshire, Derby, Derbyshire, Leicester, Leicestershire, London, East of England, North of England, South of England, West Country, Wales Scottland, Ireland, UK. We produce, websites, cd-roms, corporate id, logos, design, programming, digital, print, digital, iPhone, app, app design, iPad, mobile, Android, android app design, iOS, Flash, content managements systems, apple, microsoft, charity, education, corporate, VR, Virtual Reality, VR apps, Virtual Reality apps, VR video, virtual reality video

News
New Gooii Website Launch
20th March 2018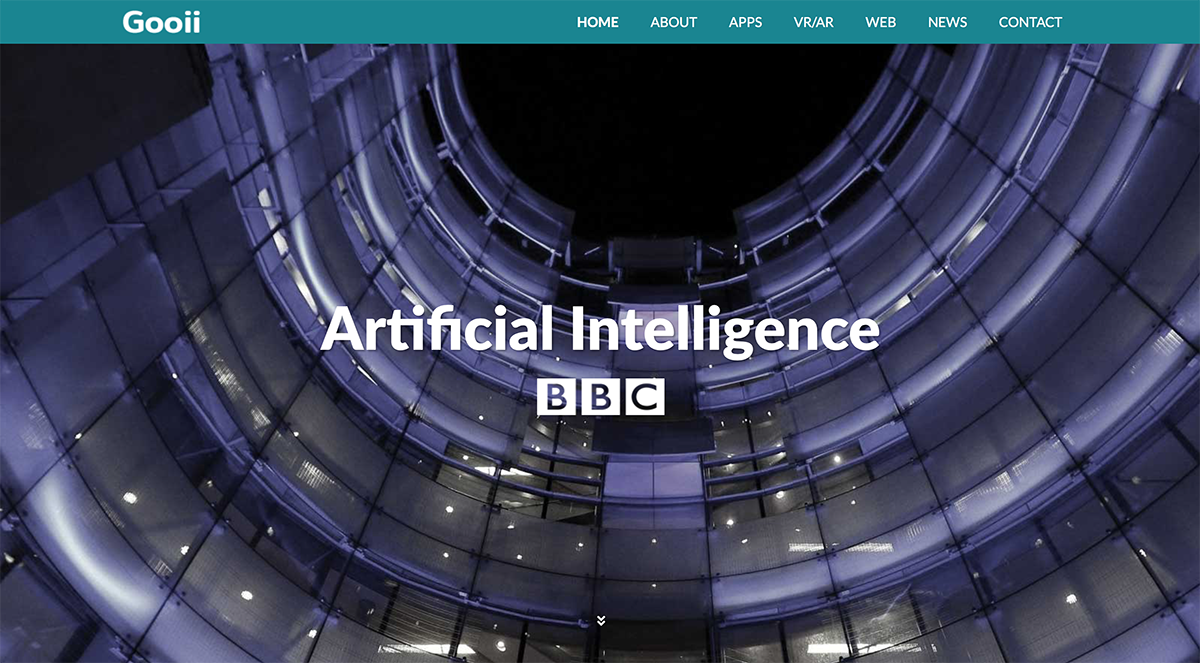 We're proud to announce that our new and redesigned website is now live!
The updated Gooii website is a wholesale change to design and layout with 100% new responsive pages. This means it looks amazing on any device from desktop to mobile.
Phillip Hasted, Creative Director at Gooii commented. 'It's something we have been meaning to do for a couple of years.  However, with so much important work with our clients and new contract awards including the Royal Armouries, TTC Group and English Association, it has always taken a back seat.'
One of the most important areas to us was the content. It was always of a high quality so we have migrated it to the new site. It looks fantastic in these new layouts. We have lots of plans to add more content that you will find useful and interesting over the coming months. Filtering of news and recent projects have also been improved especially for mobile devices. There's also a whole host of smaller but impactful minor changes, all to make your experience of our site easier and more engaging.
When we started the project we had so many amazing ideas and these mostly surrounded helping users get information quickly and easily without too many clicks. We have more exciting plans including showcasing Virtual Reality work but as with all large projects, its one step at a time and we will be rolling these out over the coming months.
As some of you may have seen recently, we have also reimagined the Gooii logo to bring it up to date with a fresh, clean and modern feel. This site accompanies the new YouTube channel where you can see examples of our work here.
We hope you like all the changes, and if you have any feedback on your thoughts, please let us know! If you love our new design why not get in touch and see what we can do for you here.