Website design Nottingham, web programming and development company. Gooii website design Nottingham, web design company, Nottingham, Nottinghamshire, Derby, Derbyshire, Leicester, Leicestershire, London, East of England, North of England, South of England, West Country, Wales Scottland, Ireland, UK. We produce, websites, cd-roms, corporate id, logos, design, programming, digital, print, digital, iPhone, app, app design, iPad, mobile, Android, android app design, iOS, Flash, content managements systems, apple, microsoft, charity, education, corporate, VR, Virtual Reality, VR apps, Virtual Reality apps, VR video, virtual reality video

Our work
Nottingham IMAX and The Hobbit
17th December 2012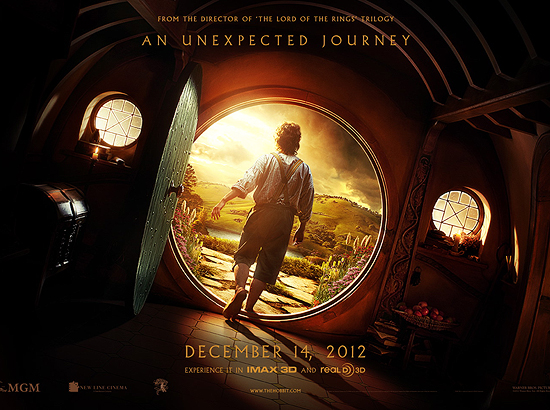 Nottingham Cineworld finally has an IMAX cinema but while Manchester boasts a screen 95ft wide, Nottingham has to make do with one almost 1/2 the size – so more of an IMIN then. On entry to the screen room this is initially disappointing, and to anyone who's been to an IMAX before it does feel underwhelming but thankfully the projected image is stunning. This is because the cinema is capable of displaying new High Frame Rate (HFR) films, with The Hobbit being the first to be filmed at 48fps (the standard is 24fps). This means we're treated some of the crispest, sharpest, most hi-defest (is that a word?) images ever seen and, when the only thing people can complain about with regards to picture quality is that it's "too lifelike", you know you're onto a good thing.
Here's a comparison of how the Nottingham IMAX screen shapes up against some already established screens in the UK and around the world.
The average IMAX screen: 52ft high x 72ft wide
The biggest IMAX screen: 77ft high x 98ft wide
New York Lincoln Square IMAX: 76ft high x 97ft wide
Manchester: 75ft high by 95ft wide
Sheffield IMAX: 39ft high x 68ft wide
Birmingham IMAX: 41ft  high x 70ft wide
Nottingham IMAX: 30ft high x 62ft wide
Nottingham Cineworld"s current biggest screen: 21ft high by 49ft wide
So while the Nottingham screen isn't particularly tall, its width is adequate and with many films still being cropped to a letter box format, the height may not be such an issue. In the UK however Manchester's screen still wins, BIG time.