Website design Nottingham, web programming and development company. Gooii website design Nottingham, web design company, Nottingham, Nottinghamshire, Derby, Derbyshire, Leicester, Leicestershire, London, East of England, North of England, South of England, West Country, Wales Scottland, Ireland, UK. We produce, websites, cd-roms, corporate id, logos, design, programming, digital, print, digital, iPhone, app, app design, iPad, mobile, Android, android app design, iOS, Flash, content managements systems, apple, microsoft, charity, education, corporate, VR, Virtual Reality, VR apps, Virtual Reality apps, VR video, virtual reality video

News
Apps, AR/VR, Commercial, Culture, Education, Org and Gov
WEBSITE
Robin Hood: Arrow Through Time – World's First Holographic Movie
7th March 2022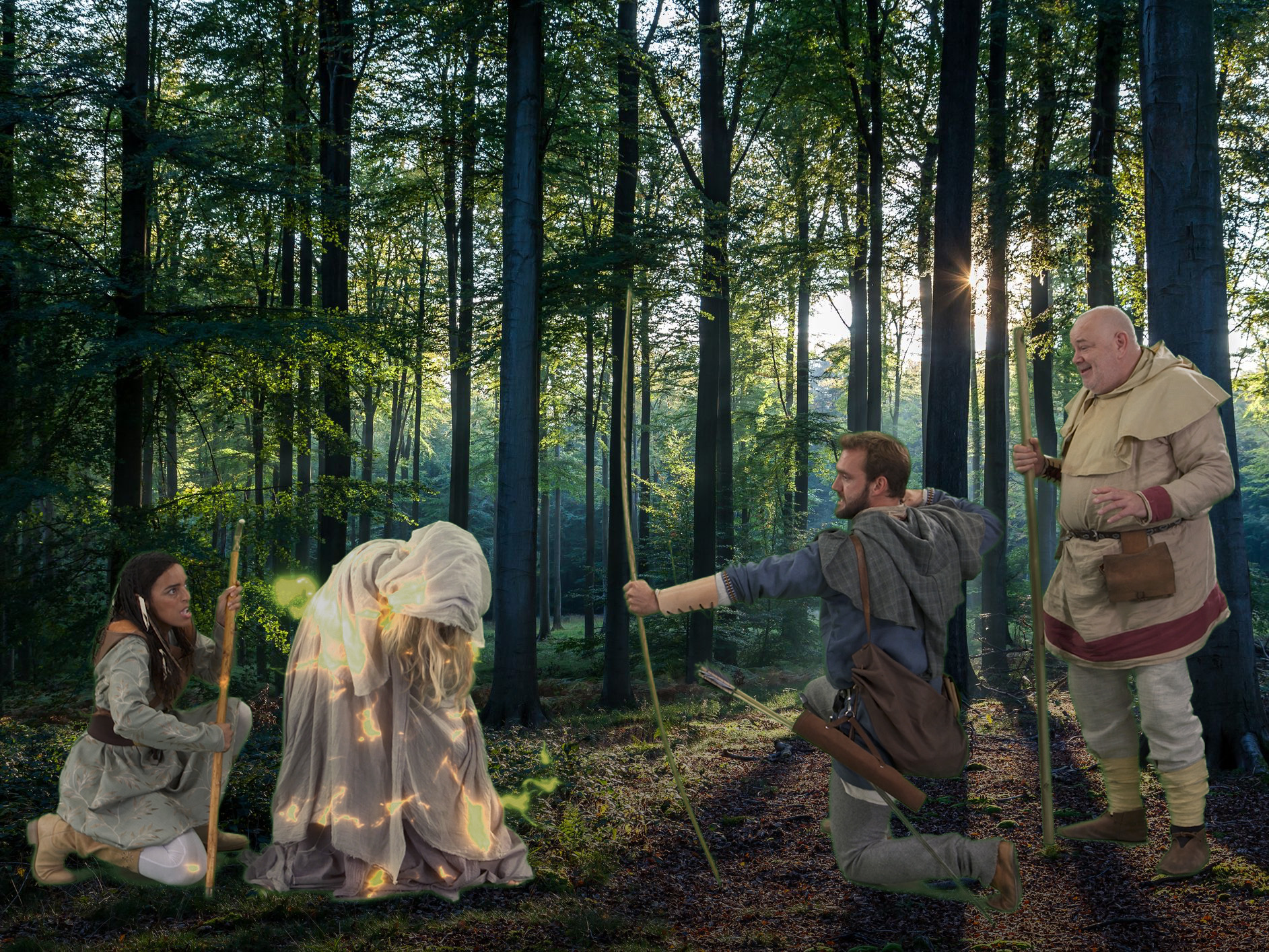 Robin Hood: Arrow Through Time – World's First Holographic Movie
Gooii Ltd.'s Phillip Hasted and BAFTA winniner Nick Hutchings have written what we believe is the world's first ever interactive Holographic movie. Gooii also acted as producers and in-app content directors, working with our amazing coders and a team of talented video producers, directors, DOPs, VFX and SFX artists as part of the amazing 5G Connected Forest project in partnership with Nottinghamshire County Council.
In addition, our talented coders worked with the Microsoft HoloLens headset to make YOU part of the movie.
We had an amazing cast featuring Dominic Le Moignan (Black Mirror) as Robin Hood, John Archer (Tim Vine's Travels In Time/Help! My Supply Teacher Is Magic) as Little John, Veronica Jean Trickett (Doctors) as Marian, Marek Larwood (Impractical Jokers UK/Celebability/Murder in Successville) as Guy of Gisbourne and Georgia Lowe GLOWE (The Alienist) as Mother Maudlin.
Below is an exclusive behind-the-scenes videos from the shoot.