Website design Nottingham, web programming and development company. Gooii website design Nottingham, web design company, Nottingham, Nottinghamshire, Derby, Derbyshire, Leicester, Leicestershire, London, East of England, North of England, South of England, West Country, Wales Scottland, Ireland, UK. We produce, websites, cd-roms, corporate id, logos, design, programming, digital, print, digital, iPhone, app, app design, iPad, mobile, Android, android app design, iOS, Flash, content managements systems, apple, microsoft, charity, education, corporate, VR, Virtual Reality, VR apps, Virtual Reality apps, VR video, virtual reality video
Our work
All, Web, Culture, Education, Org and Gov
WEBSITE
Royal Museums Greenwich 'Collections Online' Website and Touch Screen Pods
2nd March 2012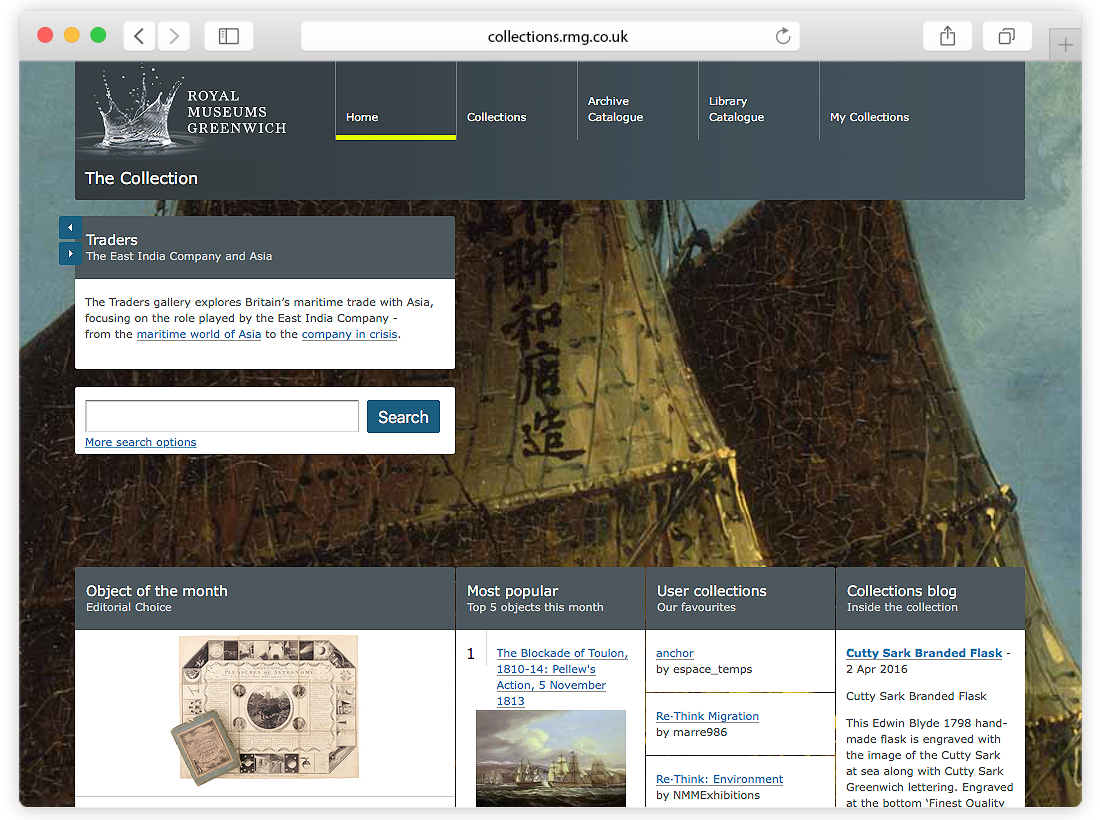 The Royal Museums Greenwich (RMG) is the largest institution of its kind in the world, with over 2,000,000 items related to seafaring, navigation and astronomy in its care. We are committed to improving public access to these collections and the expansion of online access forms a key part in this policy.
Gooii  were commisioned to produced a custom website and content management system, with Google Web Toolkit Widgets. Gooii also programmed the interactive touch screen pods, that can be found in the 'Sammy Ofer' wing at the Greenwich Museum.
To view the site visit: collections.rmg.co.uk
Click here to view a video on how to use the touch screen pods.