Website design Nottingham, web programming and development company. Gooii website design Nottingham, web design company, Nottingham, Nottinghamshire, Derby, Derbyshire, Leicester, Leicestershire, London, East of England, North of England, South of England, West Country, Wales Scottland, Ireland, UK. We produce, websites, cd-roms, corporate id, logos, design, programming, digital, print, digital, iPhone, app, app design, iPad, mobile, Android, android app design, iOS, Flash, content managements systems, apple, microsoft, charity, education, corporate, VR, Virtual Reality, VR apps, Virtual Reality apps, VR video, virtual reality video

Our work
Sony Playstation – PS4 Announced!
21st February 2013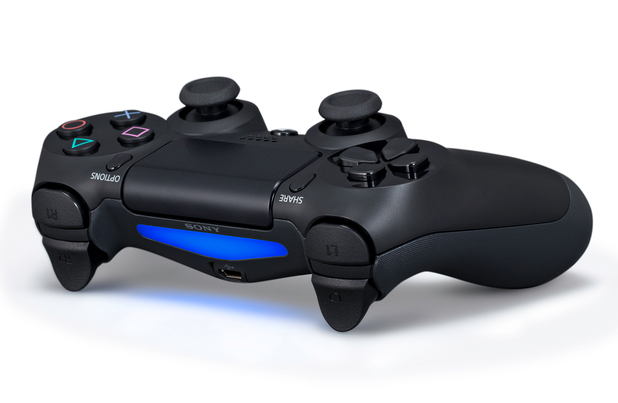 After much speculation and rumour, Sony finally announce their next generation games console, the correctly predicted PS4. Well if it aint broke…
Disappointingly  the console box itself wasn't revealed, which will likely be left to June's E3 exhibition. We did however get to see the new PS4 controller, featuring a touchscreen area (similar to the one on the rear of the Playstation Vita), as well as a glowing light on the back of the controller which, when combined with the bundled Playstation Eye camera, will allow for incredibly accurate motion sensing, as seen on the PS3's Move controller.
Other cool features include integration with iOS and Android devices and with the Playstation Vita. All 3 devices can be used to interact with the system, as well as to serve as an additional screen. Particularly exciting is the proposed ability remote play all PS4 games on the Vita – making it not only a Wii U beater but potentially making the PS4 portable. Gaming on the loo anyone? You could however argue that some of this functionality is, and should already be available on the PS3.
The PS4 is due for release holiday 2013, which if previous launches are anything to go by, likely means April 2014 in Europe.
For more info visit the Official Playstation website.