Website design Nottingham, web programming and development company. Gooii website design Nottingham, web design company, Nottingham, Nottinghamshire, Derby, Derbyshire, Leicester, Leicestershire, London, East of England, North of England, South of England, West Country, Wales Scottland, Ireland, UK. We produce, websites, cd-roms, corporate id, logos, design, programming, digital, print, digital, iPhone, app, app design, iPad, mobile, Android, android app design, iOS, Flash, content managements systems, apple, microsoft, charity, education, corporate, VR, Virtual Reality, VR apps, Virtual Reality apps, VR video, virtual reality video

Our work
All, Apps, AR/VR, Commercial, Education
WEBSITE
My Learn to Swim – Swim England Augmented Reality App
18th September 2019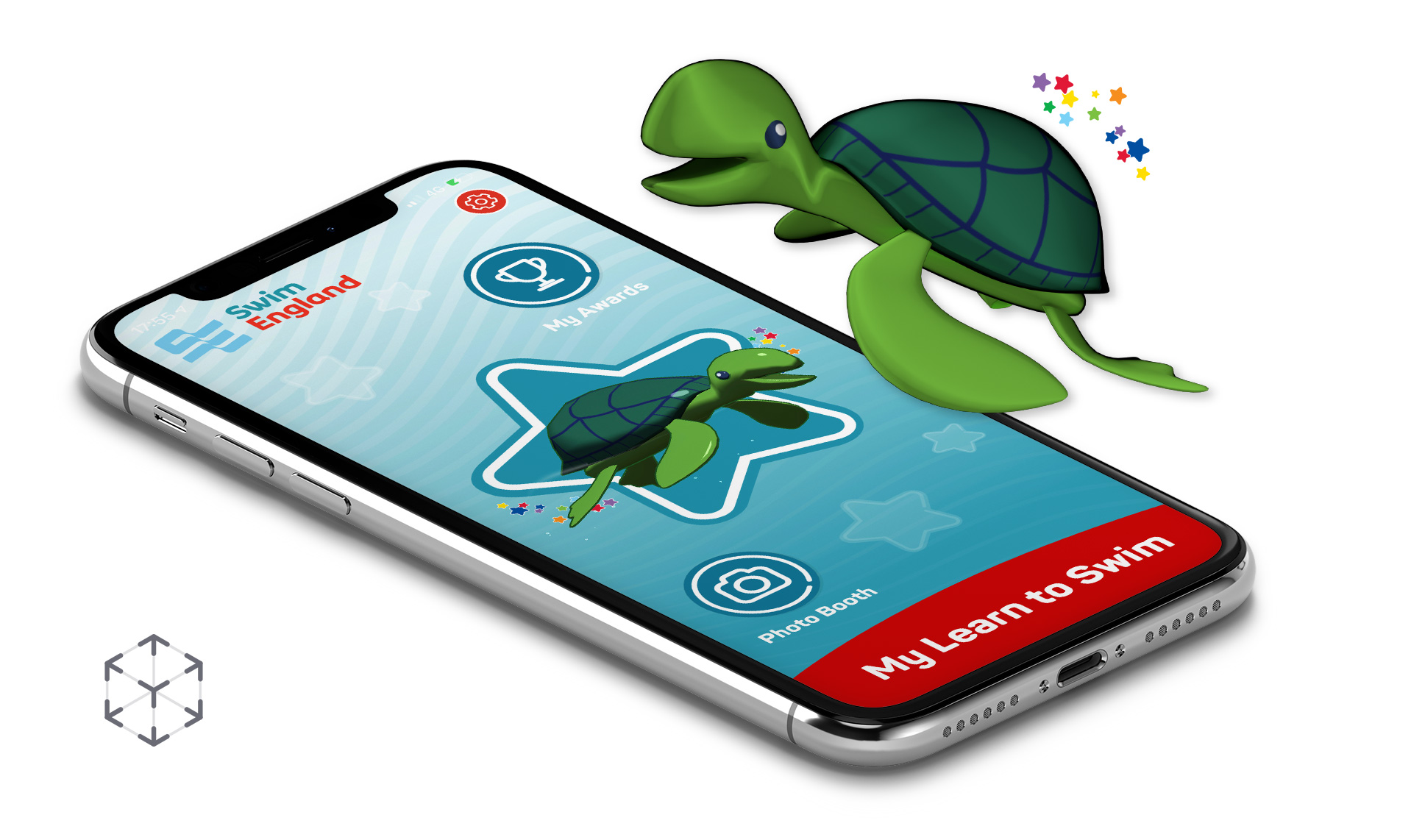 My Learn to Swim – Swim England Augmented Reality App
Celebrate learning to swim with the 'My Learn to Swim' AR app. Swim England are England's national governing body for swimming, helping people learn to swim and compete in swimming, synchro, water polo and diving. The free Swim England Augmented Reality app allows children and parents to get more out of children learning to swim. Children gain extra rewards and unlock new features as they develop their swimming skills and water confidence.
They can then take photos with Harry the hermit crab and play with Sophia the seahorse in the 'Photo booth' having unlocked these characters.
Bring the fun of swimming lessons home and celebrate children collecting more Swim England Learn to Swim Awards by unlocking more characters and stickers as they progress through the Swim England Learn to Swim Programme.
The Swim England 'My Learn to Swim' AR app key features include:
Unlock over 60 rewards, as children collect more Swim England Awards and certificates
Take photos and videos in AR, with unlocked characters and accessories to share with friends and family
Understand what children learn during their swimming lessons as they progress through the Swim England's Learn to Swim Programme
Collect and store your child's swimming achievements in the My Awards section
Discover more about the Swim England Learn to Swim Programme, provided by the recognised National Governing Body
Create multiple child accounts for your parent profile.
All app design, coding and 3D modelling were completed entirely in-house at Gooii, based on Swim England's characters and branding.
The app is available for both phone and tablet devices on both iOS (iPhone and iPad) and on Android. Start celebrating your child learning to swim with Swim England's My Learn to Swim app.
Download the 'My Learn to Swim' app now.