Website design Nottingham, web programming and development company. Gooii website design Nottingham, web design company, Nottingham, Nottinghamshire, Derby, Derbyshire, Leicester, Leicestershire, London, East of England, North of England, South of England, West Country, Wales Scottland, Ireland, UK. We produce, websites, cd-roms, corporate id, logos, design, programming, digital, print, digital, iPhone, app, app design, iPad, mobile, Android, android app design, iOS, Flash, content managements systems, apple, microsoft, charity, education, corporate, VR, Virtual Reality, VR apps, Virtual Reality apps, VR video, virtual reality video
Our work
All, App, Commercial, Education
APP
The Fab-Phonics 'Up, Up and Away', 'Where's Whatsit' and 'Space Blasters' Apps for iPhone and iPad
10th November 2011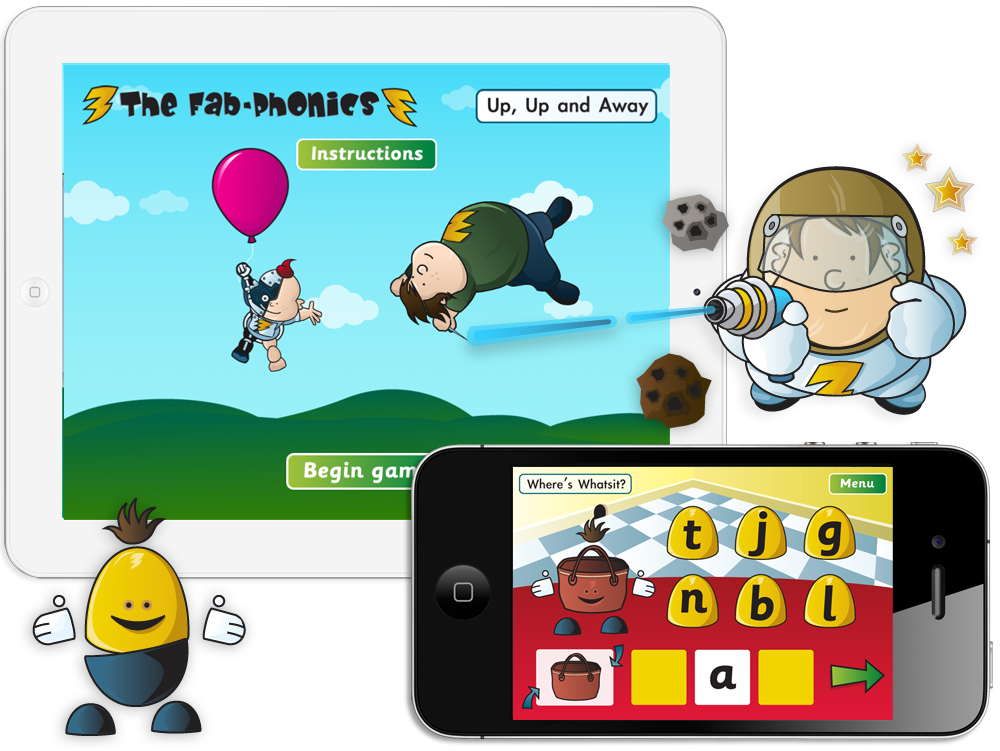 The Fab-Phonics iPhone and iPad apps are going from strength to strength, with 3 more exciting releases. The new apps see our team of superheroes flying, changing into different objects and venturing into outer space.
Designed to help teach young children to read by building fluency in reading and spelling simple three-letter, consonant-vowel-consonant words, the Fab-Phonics apps are proving a big hit with children, parents and teachers alike.
To download the apps please visit the following links:
'Up, Up and Away' for iPhone and iPad
'Where's Whatsit' for iPhone and iPad
'Space Blasters' for iPhone and iPad
More Fab-Phonics apps coming soon!