Website design Nottingham, web programming and development company. Gooii website design Nottingham, web design company, Nottingham, Nottinghamshire, Derby, Derbyshire, Leicester, Leicestershire, London, East of England, North of England, South of England, West Country, Wales Scottland, Ireland, UK. We produce, websites, cd-roms, corporate id, logos, design, programming, digital, print, digital, iPhone, app, app design, iPad, mobile, Android, android app design, iOS, Flash, content managements systems, apple, microsoft, charity, education, corporate, VR, Virtual Reality, VR apps, Virtual Reality apps, VR video, virtual reality video

Our work
All, Web, Culture, Org and Gov
WEBSITE
Touchscreen digital interactive for 'Mann at War' gallery
Date: 22nd November 2018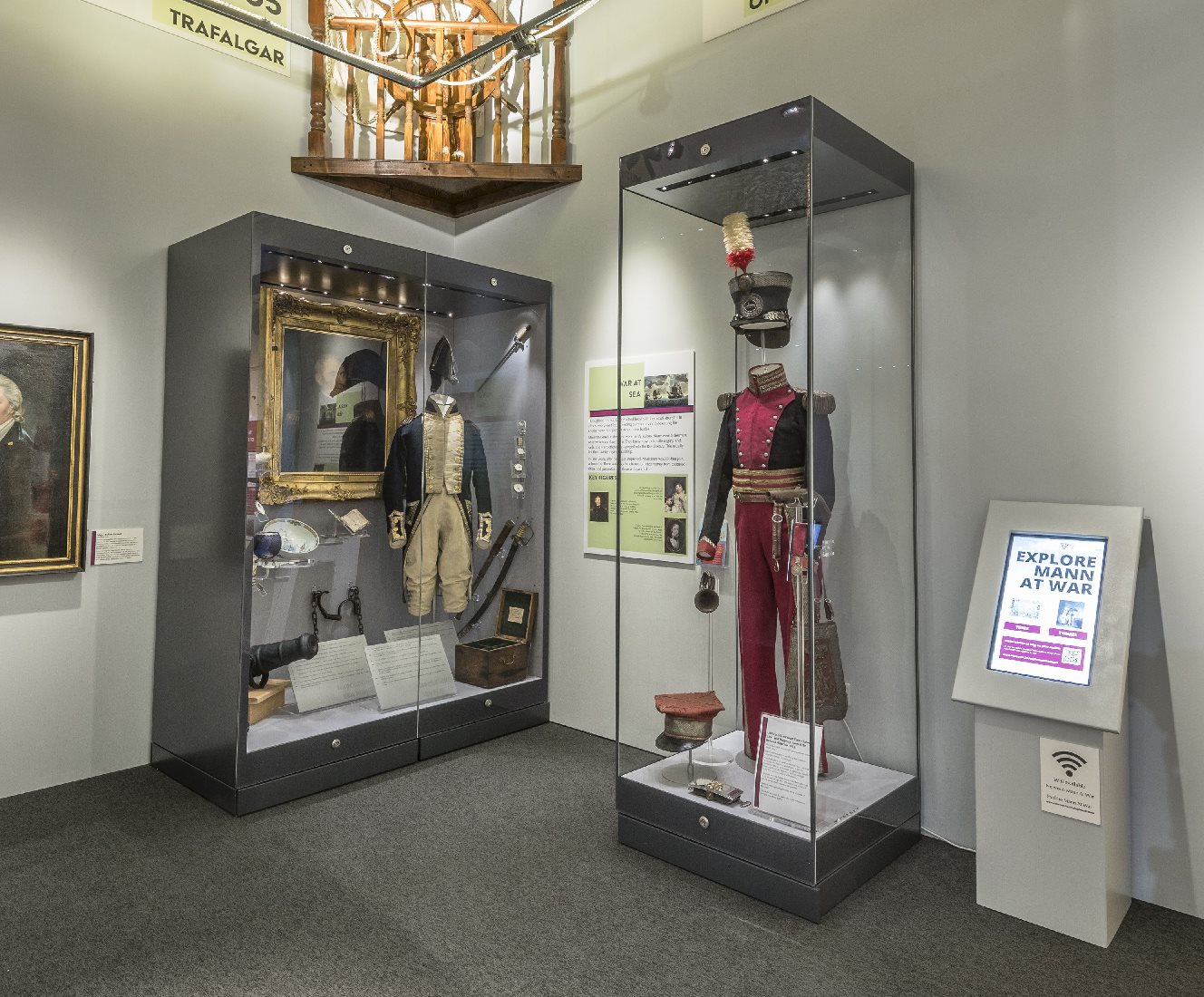 A major new warfare exhibition entitled 'Mann at War' has opened at the Manx Museum in Douglas to mark the 100th anniversary of the end of World War One.
The exhibition showcases hundreds of important items including the oldest Napoleonic light cavalry uniform in the British Isles.
Manx National Heritage commissioned Gooii to develop a digital touchscreen interactive to allow visitors to explore personal human stories and the impact of conflict on Isle of Mann residents. High definition touchscreens kiosks are placed throughout the gallery, and visitors can scan a QR code to view stories and themes on their devices as they explore further. The interactive content is also visible on the web as part of Manx National Heritage iMuseum, at https://www.imuseum.im/exploremannatwar
Partnering with Knowledge Integration (KI), we worked closely with Manx National Heritage to develop and launch the system, with KI's CIIM middleware producing Elasticsearch data for the UI kiosk displays.