Website design Nottingham, web programming and development company. Gooii website design Nottingham, web design company, Nottingham, Nottinghamshire, Derby, Derbyshire, Leicester, Leicestershire, London, East of England, North of England, South of England, West Country, Wales Scottland, Ireland, UK. We produce, websites, cd-roms, corporate id, logos, design, programming, digital, print, digital, iPhone, app, app design, iPad, mobile, Android, android app design, iOS, Flash, content managements systems, apple, microsoft, charity, education, corporate, VR, Virtual Reality, VR apps, Virtual Reality apps, VR video, virtual reality video
Our work
All, Web, Culture, Education, Org and Gov
WEBSITE
University of Cambridge Museums – Discoveries Website Design
27th February 2014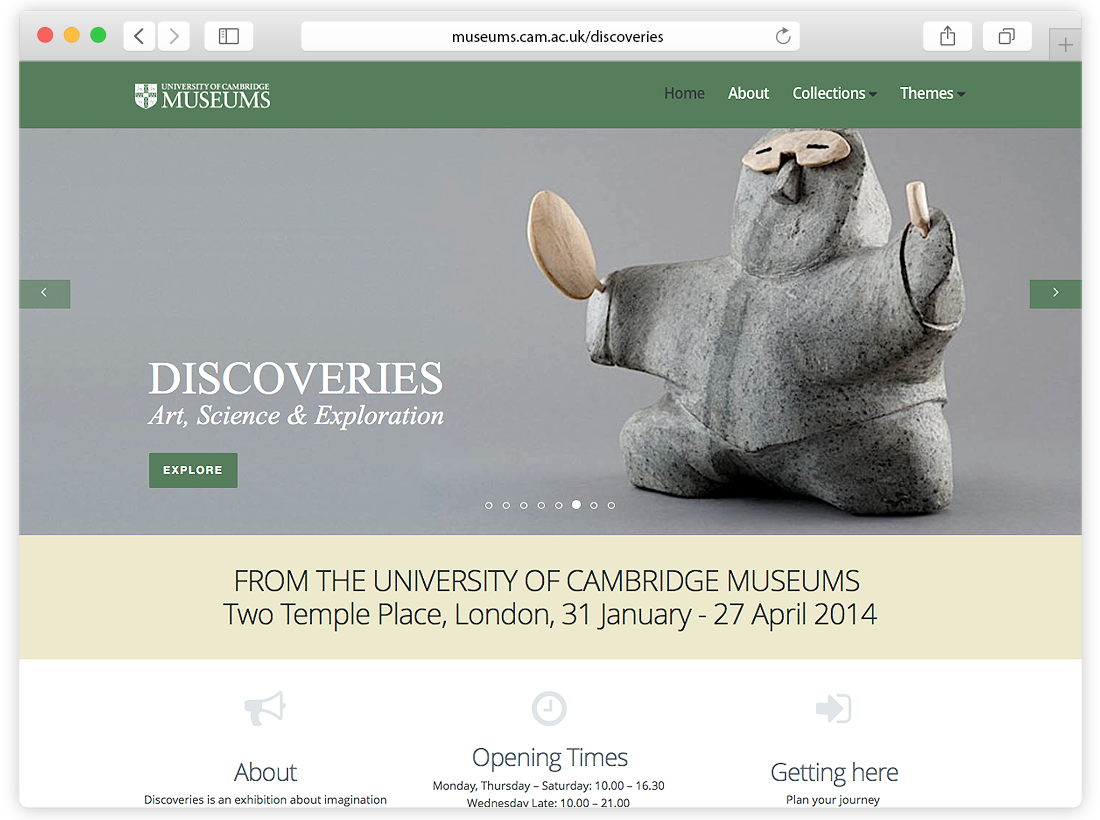 From the University of Cambridge Museums 
Two Temple Place and running London from 31 January to 27 April 2014, Discoveries is the first major exhibition to bring together the fascinating collections from all eight University of Cambridge Museums and this responsive website has been designed by Gooii to support the exhibition.
The exhibition challenges and responds to the very notion of 'discovery', displaying objects that span millennia; from artworks to scientific artefacts, historic instruments to rare zoological specimens. It is about imagination and knowledge, the pleasures of looking and the power of objects to generate wonder as well as new ideas.
To view the site for this exciting new exhibition please visit: www.museums.cam.ac.uk/discoveries