What Augmented Reality trends can we expect in 2023? What is the future of AR and VR technology? 
The world of Augmented Reality and Mixed Reality is rapidly developing, with new trends and technologies advancing every month. 
Gooii's team of developers is constantly researching and developing the capabilities of these new technologies and Augmented Reality trends. We invest in new software and new programmes and spend time testing and understanding them. This enables us to create solutions and products for our clients that use the latest cutting-edge technology. 
Gooii Director Phil Hasted outlines his top XR (Extended Reality) trends that we'll be sure to see in 2023 and what they might mean for Gooii's clients. From Apple's long rumoured AR headset to the exciting possibilities of Web XR, we outline what we can expect from the world of AR and VR in the year ahead. 
What are your predictions for the digital world over the next 12 months?
Augmented Reality (AR) and Virtual Reality (VR) will continue to grow
AR, VR and Mixed Reality will gain greater market share and popularity. This will be driven by lower cost, lighter weight devices coming to market. 
Influx of Mixed Reality technology
Mixed Reality allows for AR and VR worlds to be combined. I see Mixed Reality being used more and more, fuelled by the release of Meta's Quest Pro headset. Imagine adding CGI content to the real world, then being able to step through a portal into a fully immersive VR world and out again into the real world.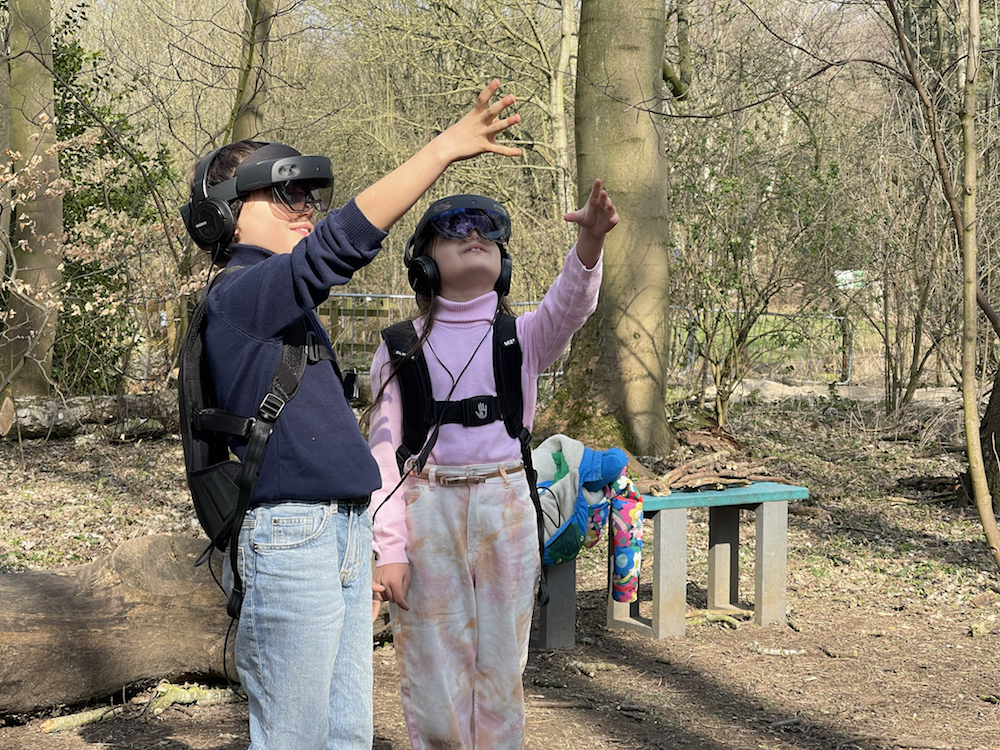 Exciting Augmented Reality headset launches
At Gooii, we're already developing apps and experiences with Microsoft HoloLens 2 and Jisc's 'Magic Leap'. I'm excited to see what some of the other major players will be launching this year as well.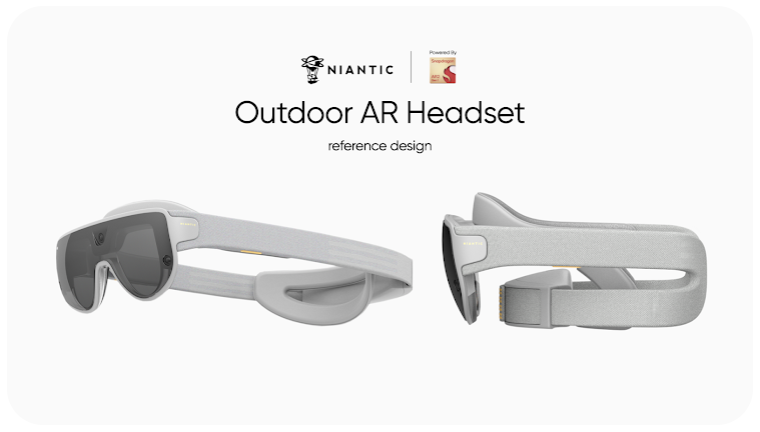 One AR headset to keep an eye on is one in development by Niantic, the makers of Pokemon Go. They will almost certainly utilise their AR development platform '8th Wall Web' for this, which enables immersive AR content to run through a website, rather than having to download an app. This technology will mean that companies will be able to offer a seamless AR experience on their websites. Their work with Snapdragon Spaces is also really exciting.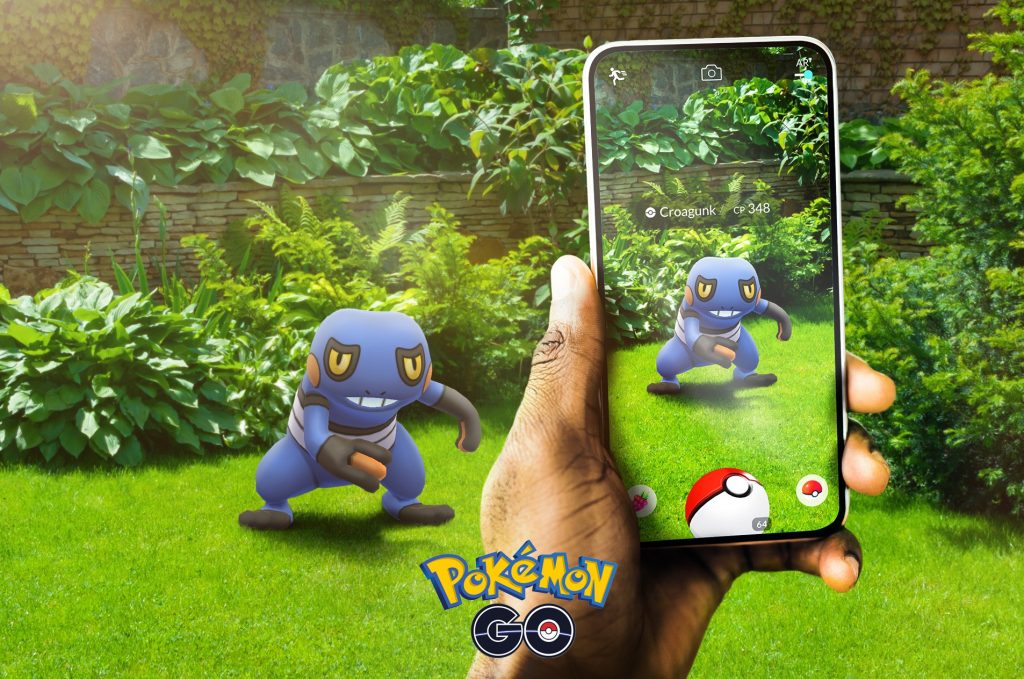 Other headsets of note include Nreal, the Magic Leap 2, Lynx's R-1 and Lumos. The development of more AR headsets means that there will be cheaper, lighter weight products available for our clients to choose from. 
But will 2023 finally be the year Apple releases its XR headset? If the rumours are true, it could be a really exciting year.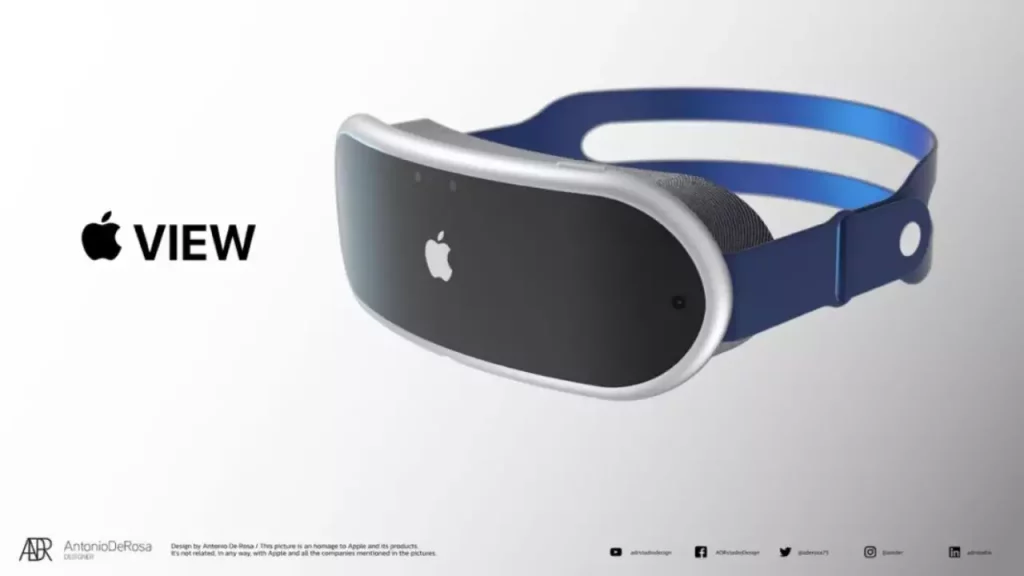 What are your predictions for Apple's XR headset?
Apple will only release the headset when they know they're innovating beyond anything else currently in the marketplace.They'll also want to ensure there's a consumer market for the product. With this in mind, my first prediction is that it won't be for at least another year, but there are rumours it could come sooner.
8k cameras and real-time scanning
I believe it will be based on iPhone technology and will come housed with multiple 8k cameras built into the headset. I'd also expect the remote sensing method LiDAR (Light Detection and Ranging) to feature heavily in the headset, which will enable fast real-time scanning of the environment. 
A Mixed Reality headset
It's unlikely that the headset will be AR, so it will most likely be Mixed Reality. This means that  when viewing the real world through the device, it will be through its cameras, much like the Meta Quest Pro, as opposed to the HoloLens 2 which projects holographic images via the headset. 
Incredible high resolution experiences
However, I expect the resolution to be far higher and to be almost indistinguishable from viewing through a pair of glasses. This will enable incredible experiences, from adding content to the real world, stepping into Virtual Reality, as well as manipulating physical objects in the real world – something that isn't possible with the tech currently available. 
If Apple's release trend continues, version one will establish a user base and, if successful, version two, which will truly deliver on the promise of the headset, will be released within 12-18 months of this. This is a pattern Apple has followed with the iPhone, iPad and Apple Watch and I expect this to continue and for it to innovate its range in the same way.
Linked to Apple's RealityOS
I originally thought the device would be powered by an iPhone, and it still might be, however since announcing Apple RealityOS, an iOS-based operating system, it's now more than likely that the technology will be standalone. 
I would also expect Apple to find ways to keep it within its ecosystem, so it might be that an iPhone or iPad is still required somehow – similar to the Apple Watch. Also, the fact it's called 
Wider reaching audiences
The names 'Reality OS' and 'AR/VR/XR OS' suggest that Apple doesn't want to limit itself to a single technology. Nor does it want to rely on acronyms that the general public doesn't understand, suggesting that Apple is looking beyond tech enthusiasts.
Lightweight and essential for day-to-day use
Finally, I'd expect the headset to be incredibly lightweight as Apple moves towards future iterations being worn on a day-to-day basis. Apple will be thinking beyond gaming apps and to making them as essential as your phone.
What is Web XR and how do we use it?
Web XR brings AR and VR to the web, rather than apps on handheld devices. It is a new and incredibly exciting area that will reduce the barriers currently associated with AR and VR. For starters, people won't need special devices other than their phone and they won't need to download an app, as they will run it via a browser. 
Furthermore, Web XR can be made cross-platform, meaning that a Web XR app will run on iOS, Android, Meta Quest Pro and HoloLens 2 all from the same website link. This means that developers can create exciting and innovative content and users can bring their own devices, be that their phone, AR or Mixed Reality headset.
What research and development is Gooii doing around Web XR?
We are currently R&Ding Web XR technology and we're seeing incredible results. So far we've been able to do much of what we can with the HoloLens 2 or Meta Quest Pro and have created AR, VR and MR projects that allow you to step through AR and VR worlds. However the technology is still in its infancy and there are limitations that we don't face when creating a dedicated app.
How is Gooii responding to these trends? What technologies are you developing?
Gooii is constantly innovating. R&D is the core of what we do. We purchase the latest technologies as soon as they're released and immediately begin to learn and push the boundaries of what's possible with them. 
We want to be ready for when the right job comes along, allowing our R&D to not only inform our developments but to confidently and knowledgeably advise our clients. 
We're also developing our code base (a body of source code that we use for a software programme or application), which is then put into commercial projects and gives us an advantage in the industry.
We're also strengthening our links to institutions such as Confetti, part of Nottingham Trent University, which enables us to use their facilities for R&D purposes and innovation. It also allows us to work with NTU students and provide them with invaluable experience working on XR content creation.