A guide to Augmented Reality and tourism
Augmented Reality (AR), Virtual Reality (VR) and Mixed Reality (MR) – we've all heard these terms so much in the last two decades. But what are they and how can they make a difference to your sector? We have a wealth of experience in developing AR and VR solutions for businesses, so we thought it was about time we explained them in more detail. 

We'll explore the importance of Augmented Reality and its role in the development of recent emerging technologies. We'll also look at how Augmented Reality can be used in the leisure and tourism industry. We often get asked how theme parks, art galleries, heritage sites and cultural institutions can optimise Augmented Reality to improve visitor engagement and, ultimately, increase ticket sales and visitor footfall. So we thought we'd go back to basics and answer some all important questions. 
What is 'Augmented Reality'?
First of all, let's outline some key definitions. Augmented Reality, Virtual Reality and Mixed Reality are often referred to as 'Xtended Reality' (XR). This means that these technologies can unite the physical and virtual worlds, which reveals many new opportunities for a variety of industries. 
Augmented Reality is a type of 'immersive media' and you might also hear it referred to as 'Mixed Reality' or 'computer-mediated reality'. Put simply, Augmented Reality (AR) creates a reimagined reality. We enhance the real world with digital content such as data or moving images. By using an AR device, whether it's a smartphone or a headset, what you see in reality is overlaid with digital content.
What's exciting is that with AR, we can blur the lines between cinema, live events and gaming experiences. 
In PWC's 'Tech Effect' blog, the professional services powerhouse names Augmented Reality as one of 'Essential Eight' 'emerging technologies'. It is named alongside Artificial Intelligence (AI), blockchain, drones, Internet of Things (IoT), robotics, 3D printing and Virtual Reality (VR).
And it is revolutionising a variety of industries – travel, sport, education, entertainment and health, to name a few. 
What is traditional Augmented Reality?
Traditionally, Augmented Reality is created with smartphone and laptop devices. Think of the 'Pokemon Go!' game, plant identification apps and tools that help you identify stars. All these applications use a handheld device to layer digital images over the top of reality. 

What is the difference between Augmented Reality and Virtual Reality?
Virtual Reality takes you to a different location. With mobile-based AR the screen is a window to Augmented Reality content. By using an AR holographic headset, you can create amazing experiences in the real world (more on this below). It's the difference between watching a film or being in one. 
With AR headsets, there's none of the motion sickness that is often associated with VR. There's no feeling of vulnerability as you're aware of your surroundings at all times.
What are Augmented Reality glasses?
Mixed Reality glasses and headsets are revolutionising the AR and VR industries because they're combining the two technologies. 
Wearable devices, such as the Microsoft HoloLens 2, are a breakthrough for AR. Holding up a smartphone and creating a digital image over the reality in front of you is brilliant. But this only shows a small part of that reality. Wearing augmented reality glasses seamlessly links the real and virtual realms.
When viewing on a phone or tablet, the screen acts as a window to the AR view. This is a great way to experience Augmented Reality but it does provide a level of separation. With an AR headset you are completely immersed and the content, be it Robin Hood, a ghost or a 3D model, are in the room with you.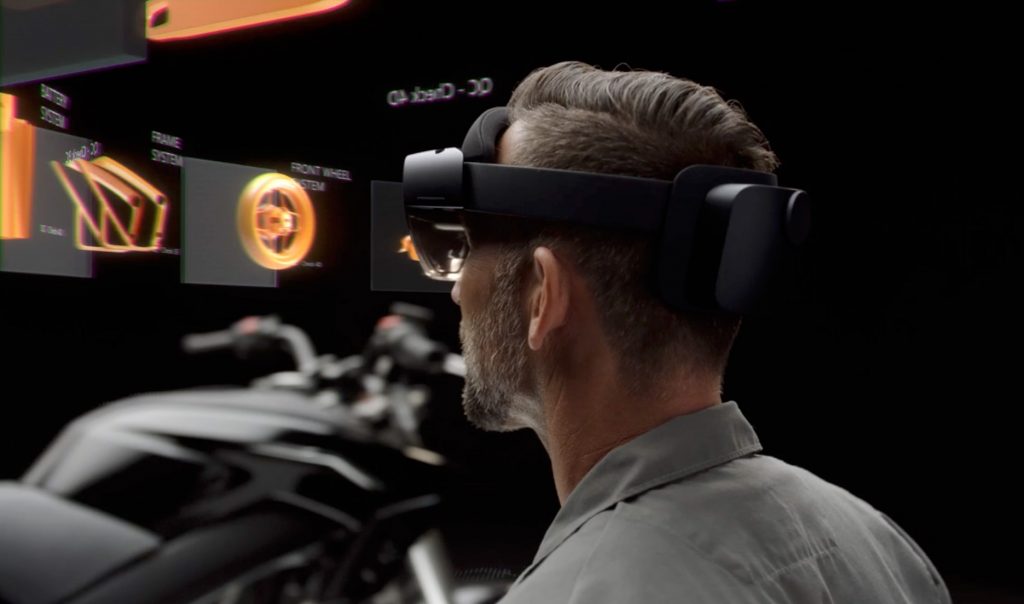 This video is a great example of Microsoft's HoloLens and how the technology works:
The headsets and glasses we use are lightweight, comfortable, can be worn with glasses and worn for long periods of time. For the 5G Connected Forest project, we're trialling as many different headsets as possible. These include Nreal (when they start reliably shipping to the UK) and the amazing Subpac sound systems for greater immersion. We're currently using the Microsoft HoloLens the most.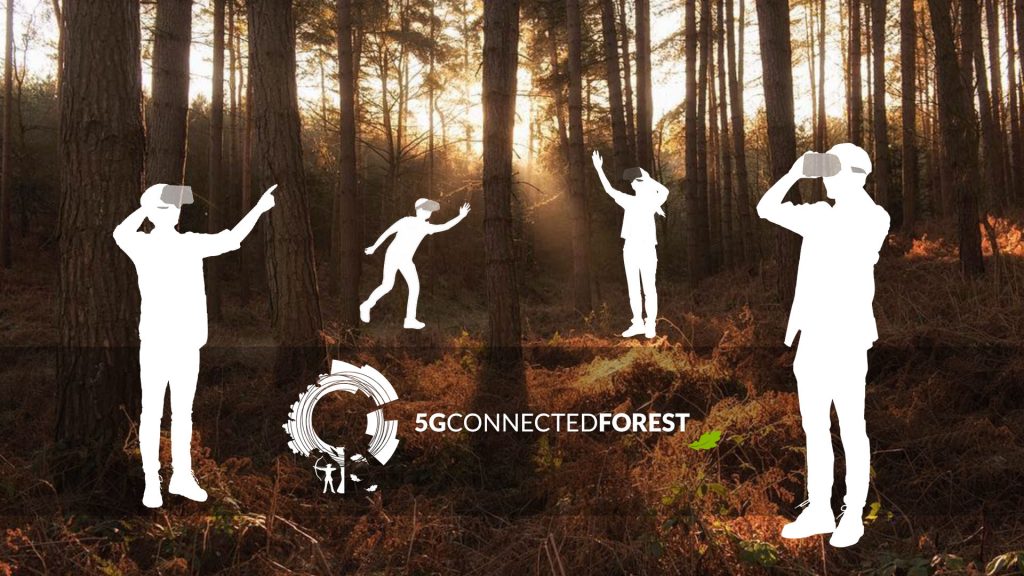 Magic Leap Augmented Reality Headset
To put this into context, in 2020 we developed the 'Magic Leap Augmented Reality Headset' for Jisc. It's a company that provides IT services and digital resources to support Further and Higher Education institutions. We were working on its Virtual and Augmented Reality supplier framework, which aims to help them use VR and AR in the classroom.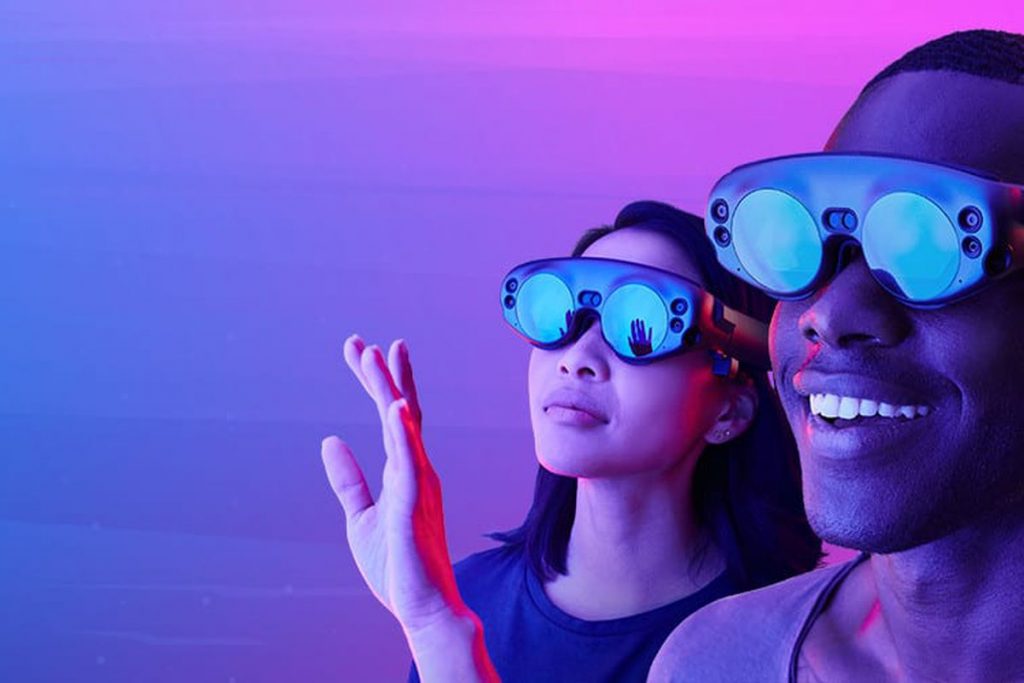 The Magic Leap looks like a VR headset but, in fact, you can use it to interact with 3D figures projected in front of you. This headset maps your room like The Matrix so that it understands the structure of the room, enabling you to interact with it. This creates a platform for projecting anything you want before your very eyes.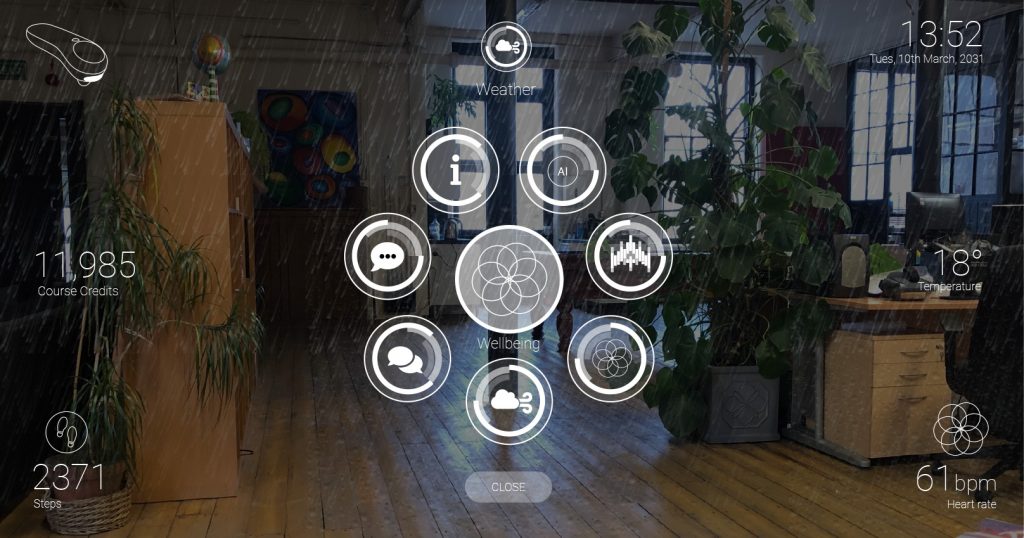 We then created the 'AR Natalie 4.1 AI' interface' for the headset, enabling users to communicate with holograms of their tutors. It's basically like wearing Iron Man's helmet. It also enables students to check their heart rate, watch video messages and check the weather. We incorporated a wellbeing app, including calming sounds and projections of clouds to help regulate breathing. 
What is holographic Augmented Reality?
Augmented reality holograms project 3D images into the real world. Using an AR headset or glasses, we see a digital hologram in front of us, rather than a physical object. This technology brings holograms into your real world. They look and sound like they're part of the landscape around you.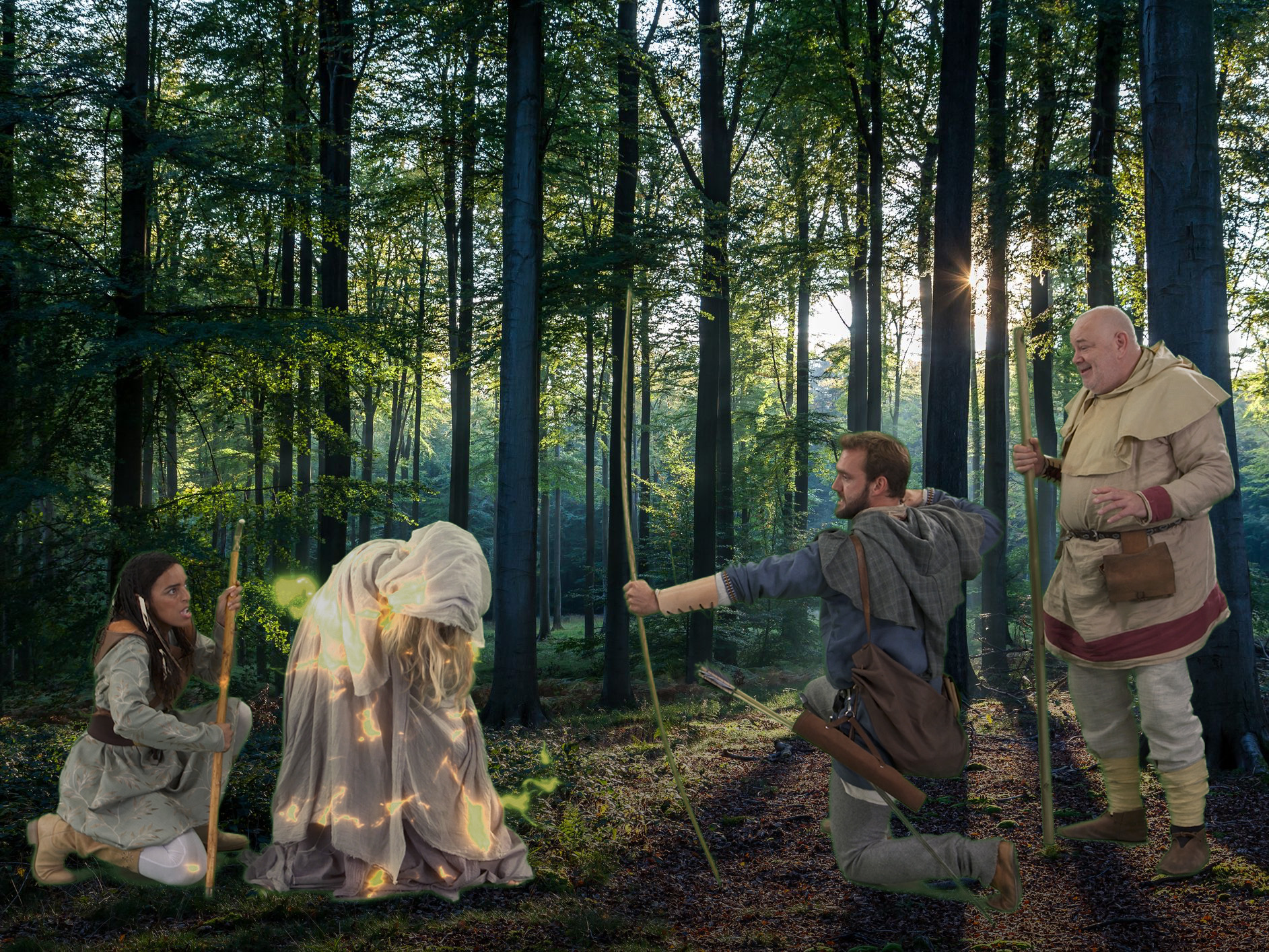 Our AR projects are different from traditional AR on a phone or tablet and more akin to the holograms you see in Star Wars and Marvel movies. We've learned to develop the content and leverage the technology to push it further than was intended via our extensive R&D.
The way Gooii is using AR headsets could be considered an 'emerging technology' and we're excited to be at the forefront of these developments. Our knowledge and ambition is what pushes the experiences beyond what many others are able to create.
With our 5G Connected Forest project, we project an interactive holographic film of Robin Hood and his Outlaws onto the famous Sherwood Forest landscape. Our use of AR is ambitious and futuristic but we're making it reality.
The 'Rufford Ghost Walk', at Rufford Country Park's 'The Mill', was the world's first holographic ghost walk. Using 5G technology and AR headsets, groups of visitors could walk amongst the undead and experience Rufford's grisly historical past all at the same time.
---
How can AR be used for the travel and leisure industry? 
Better visitor experiences
Nearly every industry is researching or developing Augmented Reality apps. By bringing locations to life, we're able to virtually transform cultural and heritage sites in the travel and leisure spheres. AR headsets enable museums and cultural institutions to think outside of their physical boundaries. Projecting holograms into castles, forts, museums, playgrounds, theme parks, ancient gardens, cathedrals – the world is our oyster. 
Years of a pandemic dramatically affected visitor experiences and ticket sales. This means leaders of the amusement and recreation industry need to be at the forefront of emerging technologies in order to retain visitors at their attractions. 
Luckily, the possibilities of AR for attractions are endless. Holographic tour guides, historical reconstructions and reenactments, x-ray vision through monuments, to name a few. AR headsets and experiences are ideal as an add-on to tourist attractions and the heritage sector.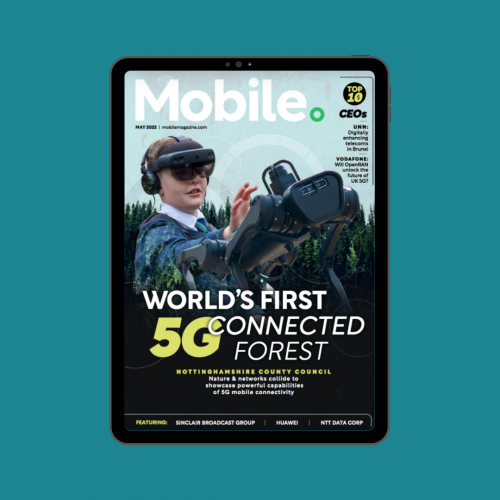 Mobile Magazine recently wrote about Nottinghamshire County Council's 5G Connected Forest Project. They discussed the "digital dreamworld" that Gooii created with project leader Ceren Clulow.
"Its pioneering use of VR and 5G gives people a reason to travel and see this (rather than another closer) forest. Plus, the technology has been elegantly designed to enhance visitors' experience of the forest, not detract from it."
Increased connectivity in rural areas
With the development of 5G technology emerging in more rural areas, it's becoming increasingly possible to develop AR and VR in countryside locations. Many of these emerging technologies require a GPS signal The development of this technology creates many more possibilities. 
Bringing history to life
Augmented Reality enables us to enhance visitor experiences and make them truly immersive. Using holograms, we can use actors to represent historic characters to really bring history to life. Local legends like Robin Hood can be projected as holograms into the forest, making it a fun and interactive way to teach history. When you mix augmented reality with storytelling, something truly magical can happen. It helps to increase understanding, improve learning and develop a more kinetic learning amongst visitors. 
'Robin Hood: Arrow Through Time' is the world's first interactive holographic movie and experience. In Sherwood Forest, we're using headsets to bring Robin Hood to life (not forgetting Maid Marian and Little John), by projecting their holograms into the forest. Using holographic headsets, you can interact with the characters we once read about in books. 
Visitors can come face to face with people of history. For example, putting on a HoloLens headset enabled visitors at the Intrepid Sea, Air & Space Museum in New York City to see a life-size hologram of astronaut Dr. Mae Jemison, who was the first woman of colour in space. The incredible technology brought an astronaut to the visitor's physical location. 
 The Kyoto National Museum collaborated with Microsoft to project a life-size hologram of a Zen Buddhist monk within the museum. The immersive exhibition also showed the art of Japan's oldest Zen temple and visitors could see how 400-year-old objects would have looked in their original home. 
Realistic noises in historic sites
Sound is an important element of AR headsets and glasses. Hearing the swoosh of a sword as you watch a battle or an arrow flying past your head can make an experience feel much more immersive. By appealing to an extra sense, visitors will feel captivated by the adventure.
We also use Subpacs in our AR developments. A Subpac is essentially a lightweight bass speaker you wear as a backpack. It's incredibly comfortable and enables us to produce cinema quality surround. Furthermore, we use vibration so you can feel the experience. A ghost flying through you, the sound of your heart beating as a ghost approaches, or being hit by an arrow elevates these experiences to a new level not possible with traditional forms of entertainment. 
---
How do you create an AR solution?
The content and great ideas always come first and we use the technology to deliver these unique experiences.
In collaboration with our clients, we're able to take the initial ideas and bring them to life. This includes working with BAFTA award-winning script writers. We then start to build prototypes, which are digital demos that form our R&D and become the building blocks of our developments. 
A great example of this is an upcoming project for which we've created a demo where people can create balls of energy using their hands and fire them, like a superhero or Jedi. 
We also work with hugely talented filmmakers and high quality actors to bring the holograms to life. Additionally, we create Computer Generated Imagery (CGI) and 3D models and combine these with the holograms to create a fully immersive experience. 
---
AR was once thought of as more like science fiction than a real life technology. We're so excited to be at the forefront of these emerging technologies and are continually fascinated by the developments. Our team of developers and coders are constantly on the lookout for the latest advancements. 
We've had the pleasure of working alongside true experts in their fields. They're working in tourism, sport, education and transport and we're helping them to use Augmented Reality technology to develop award-winning visitor experiences. 
Not only does it add significant value to the visitor experience, AR technology can transform cultural spaces. 
If you'd like to discuss how you can use AR or mixed reality technology in your world, please don't hesitate to get in touch.