Website design Nottingham, web programming and development company. Gooii website design Nottingham, web design company, Nottingham, Nottinghamshire, Derby, Derbyshire, Leicester, Leicestershire, London, East of England, North of England, South of England, West Country, Wales Scottland, Ireland, UK. We produce, websites, cd-roms, corporate id, logos, design, programming, digital, print, digital, iPhone, app, app design, iPad, mobile, Android, android app design, iOS, Flash, content managements systems, apple, microsoft, charity, education, corporate, VR, Virtual Reality, VR apps, Virtual Reality apps, VR video, virtual reality video

News
Behind the scenes: filming a holographic Augmented Reality ghost walk at Rufford Abbey
30th September 2022
On set filming for our holographic AR experience
Last month we were excited to get back on set to film additional scenes for our Rufford Ghost Walk.  We produced the holographic Augmented Reality experience for the 5G Connected Forest project in collaboration with Nottinghamshire County Council and Parkwood Leisure. 
Visitors to Nottinghamshire's Rufford Country Park will don AR headsets to walk around the forest and experience Rufford's grisly historical past.
Having filmed the first scenes back in September 2021, we returned to film additional scenes that were even scarier and to make the participant feel even more immersed.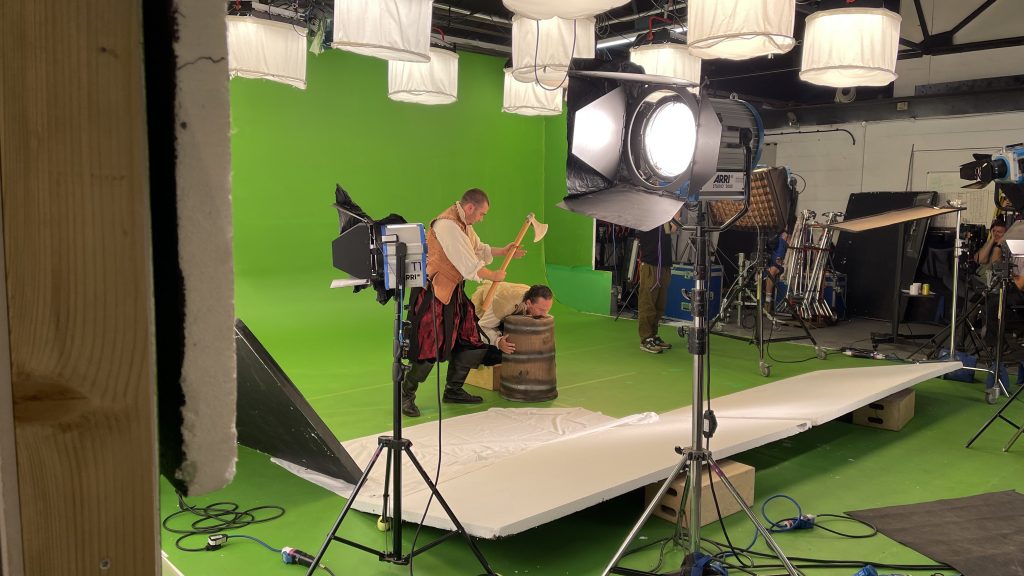 Holographic Augmented Reality ghost walk
When standing in the Abbey, groups of ghost hunters put on the HoloLens 2, a holographic headset, and watch a film unfold before their very eyes. The beauty of this AR technology is that it projects holograms of the dead into the real world landscape in front of you. You watch holographic ghosts coming back to life in the same location you're standing in. But in order for this to be an authentic experience, the film itself needs to be of exceptional quality. 
How we film our holographic AR scenes
The filming took place using a production studio near Nottingham that has a large green screen. We worked with a cast and crew of around 30 people, many of whom have worked for HBO, Netflix, BBC, Amazon and Disney. We're incredibly proud to be working with such a talented film crew. We worked with everyone from art directors, producers, directors and directors of photography to all the people involved in sound, lighting, hair and makeup, costume designers, stunt coordination and visual effects.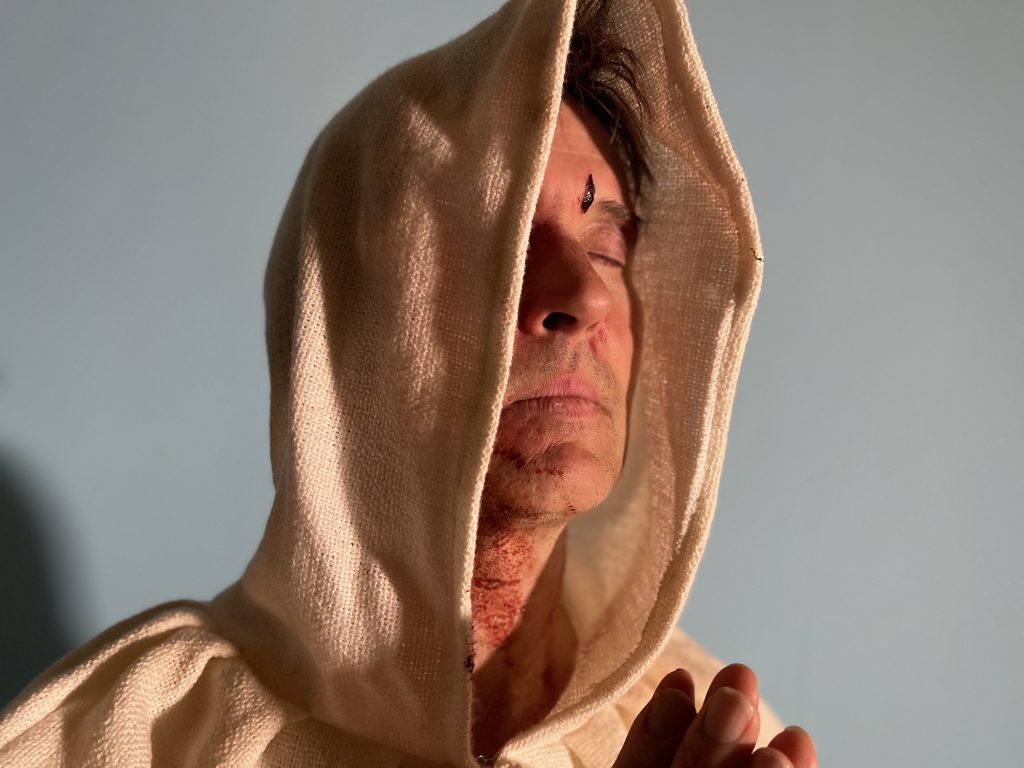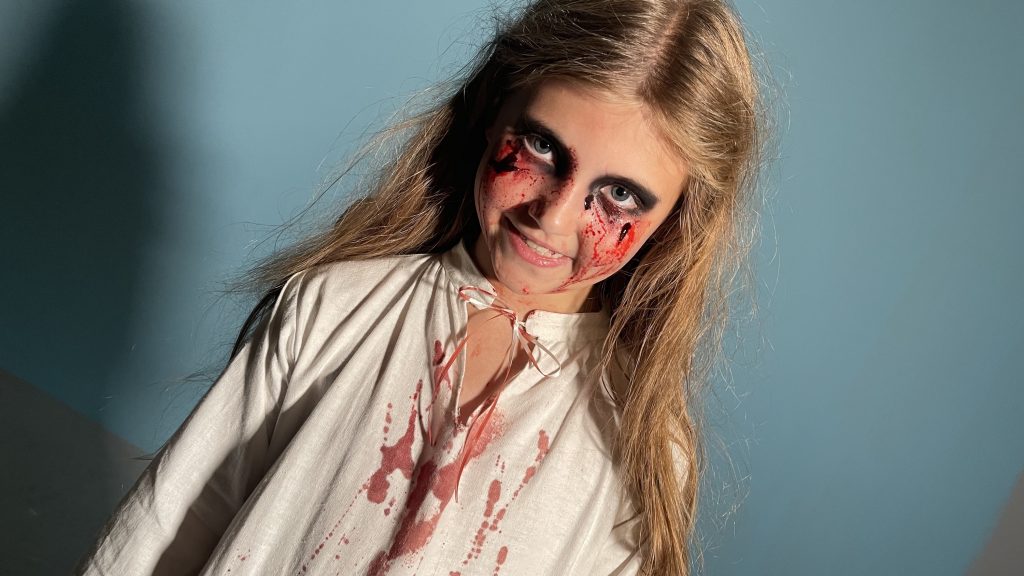 We were also thrilled to be able to work with a talented cast of actors all local to Nottinghamshire and the surrounding areas. 
In order to achieve a professional and cinema-like standard of film for our AR experiences, it's important that we carefully consider every element beyond a normal film for screens. 
We aim to create short films that are of movie standard and replicate filming techniques such as levitaton, which were often used for the Harry Potter films. On set, we consulted with industry professionals and asked for advice on stunt co-ordination and safety.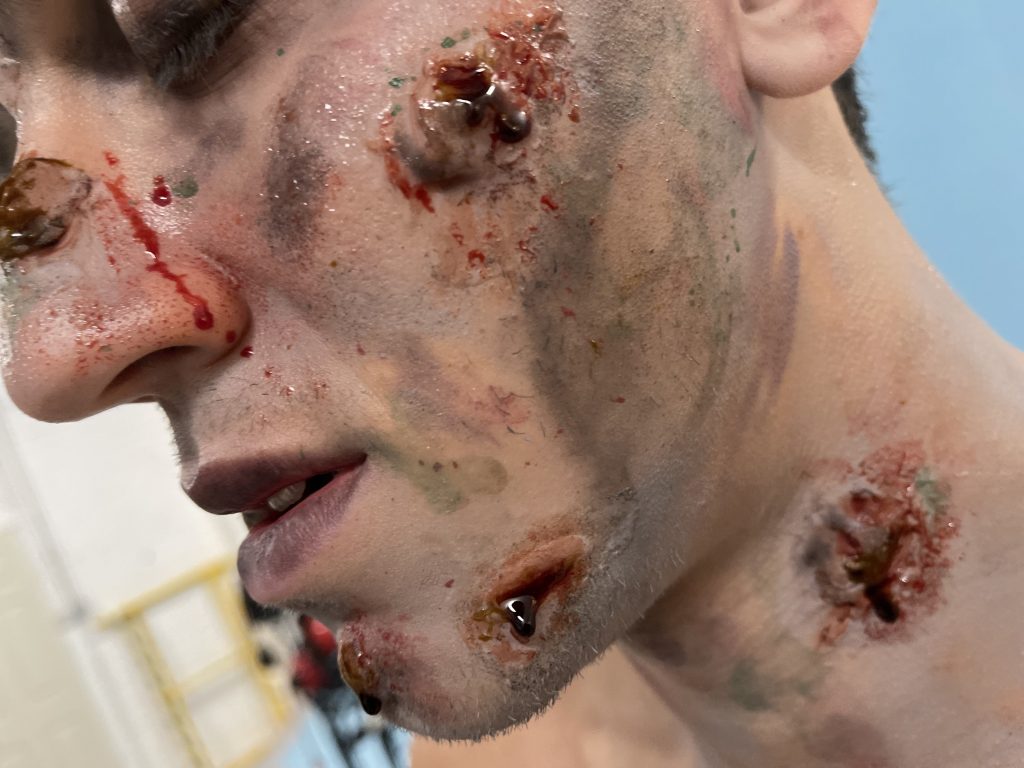 We also understand how crucial props are to horror films, so we commissioned experts to make bespoke items for us. We had incredibly realistic knives and even a very graphic model of a heart. 
The filming process is a little different to most traditional TV and films. For each scene, we film a 'live' performance that emulates the experience someone might get whilst being on a real-life ghost walk. Our films can't be fixed in post-production, which means that everything has to be perfect when we're on set.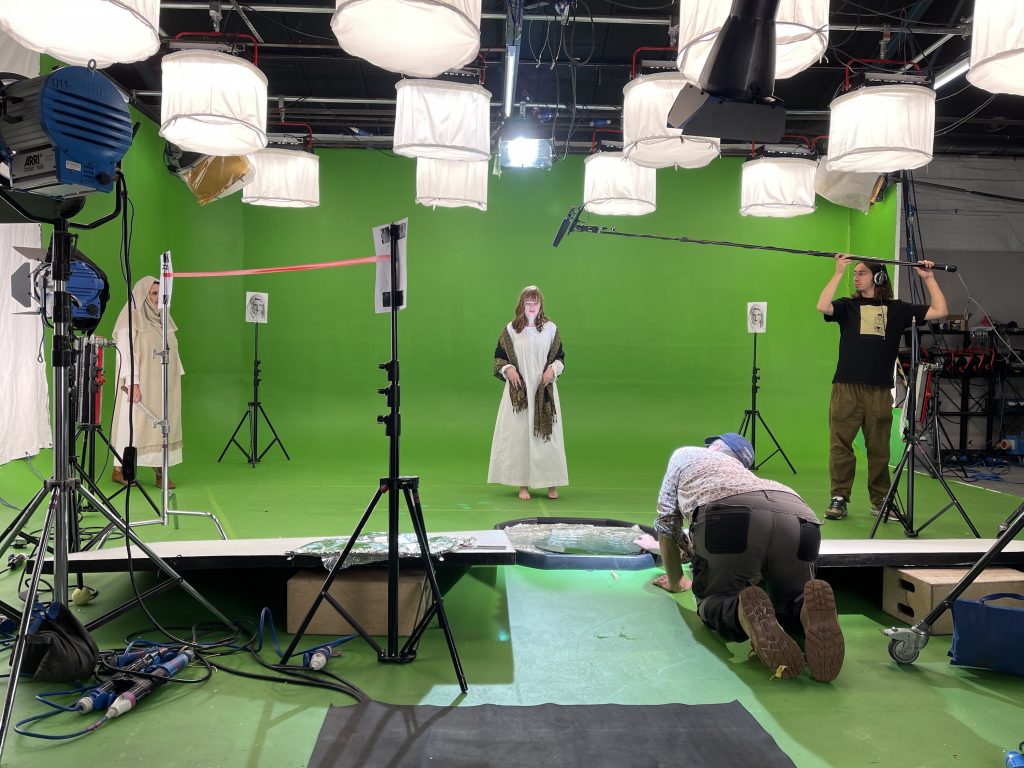 Blurring cinema and live events for immersive visitor experiences
We're super happy with the filming and are now working with our production team to create the visual effects, sound, music and CGI. These are essential components of the final hologram experience. 
We're excited to be developing these visitor experiences with this incredible Augmented Reality technology, blurring the lines between cinema and live events. The final version will be a mix of dramatic storytelling, jump scares and all the hallmarks of ghost walks that we know and love, in order to create a truly immersive experience.